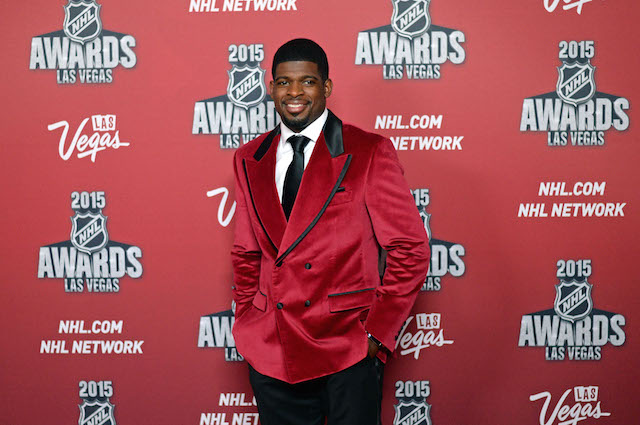 Montreal Canadiens defenseman P.K. Subban is one of the best players in the NHL.
He is also one of the highest paid players in the NHL and will be making $65 million over the next seven years as part of the eight-year, $72 million deal he signed prior to the 2014-15 season. And he is going to be donating a pretty significant portion of that contract to give back to the community in Montreal.
It was announced on Wednesday that Subban will be making a significant donation to the children's hospital in Montreal. How significant? According to the CBC, the hospital is calling it "the largest philanthropic commitment by a sports figure in Canadian history."
As part of the donation, that includes his initial donation as well as fundraising, Subban will be donating a total of $10 million over the next seven years to the hospital, according to Marie-Josee Gariepy of the Montreal Children's Hopital foundation (via Kelly Greig).
Because of the donation, the hospital is naming its new atrium after Subban.
Ladies and gentlemen, the PK Subban Atrium at the Montreal Children's Hospital. #HabsOn690 pic.twitter.com/tT8wXxhmRH

— Amanda Stein (@amandacstein) September 16, 2015
An official announcement will take place at the hospital on Wednesday with Subban in attendance along with with Élise Béliveau, the wife of the late Jean Béliveau.
Along with the donation, Subban will also work with the hospital over the next seven years while also asking that part of the donation goes toward underprivileged kids. 
Subban will work with hospital for the next 7 yrs. Asked that part of the donation goes towards helping underprivileged children. #tsn690

— Amanda Stein (@amandacstein) September 16, 2015