Wyoming's new field turf depicts mountains in both end zones
Jonah Field gets new turf that features Wyoming's Teton Mountains.
Wyoming's Jonah Field at War Memorial Stadium in Laramie is the highest stadium in college football, sitting 7,220 feet above sea level.
So it's only fitting that the school's new field turf approved for installation over the summer will feature illustrations of the state's iconic Teton Mountains in both end zones. Also, in case you forget, Jonah Field's nearly one-and-a-half mile elevation is noted on both sidelines.
Here's a look at a rendering of the new field: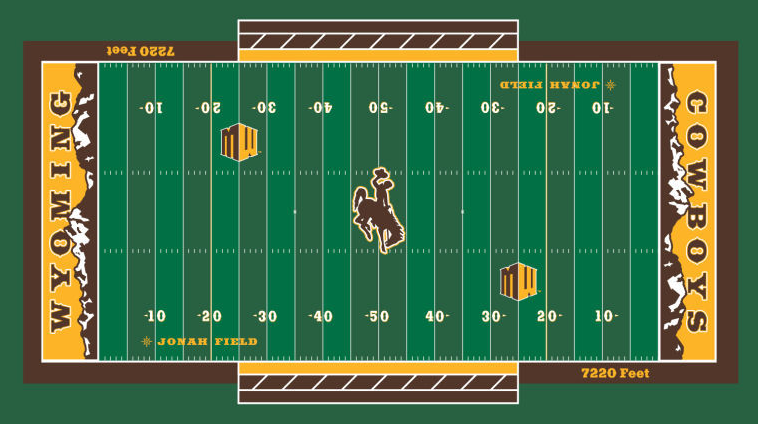 The Wyoming players are excited about the new look, especially the mountains.
"I think the mountains are the coolest part," said junior quarterback Brett Smith. "I think it represents the state well. I love it!"
"I think the new field really brings the Wyoming culture out, and will do a good job of connecting Wyoming fans to our program, especially with the mountains in the end zones," said Patrick Mertens, senior defensive tackle. 
Mountain West Conference, indeed.
The former Rebels coach was suing the school for harming his reputation

Florida and Georgia's rivalry game is the SEC on CBS Game of the Week

Everything you need to know from the week in college football to stave off your case of the...
Our full set of 130-team FBS college football rankings start with Alabama back at No. 1

The Hurricanes have showed out in a major way over the first half of the 2017 season

An early look at the gambling odds for Week 8 of the college football season