2014 over/unders: St. Louis Cardinals
Let's lay some numbers on the 2014 Cardinals. For instance, when will Oscar Taveras be called up? Will Adam Wainwright finally win the Cy?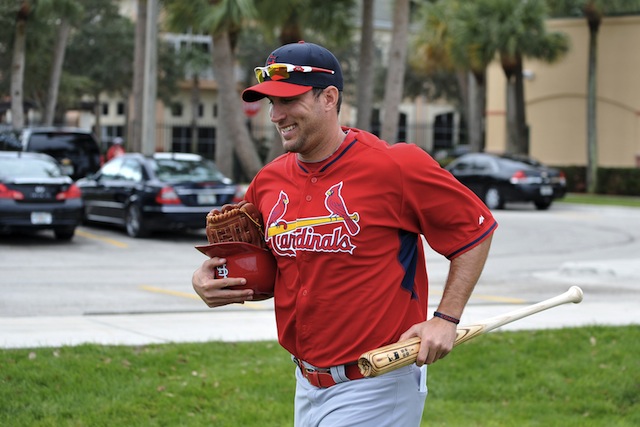 More Cardinals: Team preview | Likes, dislikes

Another day, another team preview, another round of over/unders. Here's a quick explanation of what we're doing:
As part of our preview of the 2014 season to come, let's roll out a few "over/unders" for each team. That is, we'll assign a number to some different categories that, in their own way, will predict one facet of the season ahead. In turn, you, the loyal commenter, will let us know whether you take the "over" or "under" for each category. Stated another way, will the actual figure be higher or lower than the one we've presented? Remember, we're talking 2014 season and 2014 season only.
Today's team is the St. Louis Cardinals, who are coming off 97 wins and the 19th pennant in franchise history ...
---
Wins: 94.5
Place in NL Central: 1.5
Adam Wainwright's finish in NL Cy Young balloting: 1.5
Shelby Miller's number of postseason starts: 0.5
Peter Bourjos's games played: 125.5
Date of Oscar Taveras call-up: June 15
Matt Adams's home runs: 24.5
Yadier Molina's batting average: .315
Matt Carpenter's doubles: 41.5
Michael Wacha's strikeouts: 189.5
The Twins have already fortified the bullpen with Addison Reed, and now they want to address...

The Orioles likely want pitching, and the Indians have plenty of it

Halladay died in a November plane crash off the coast of Florida
The power-hitting outfielder is headed to Toronto

Martinez could add some power to a Boston lineup void of it

It's almost that time of the year again, time for the Tebow madness to return