Dodgers already sound annoyed with Yasiel Puig
The Dodgers are 2-0, but Yasiel Puig's act may already be wearing thin.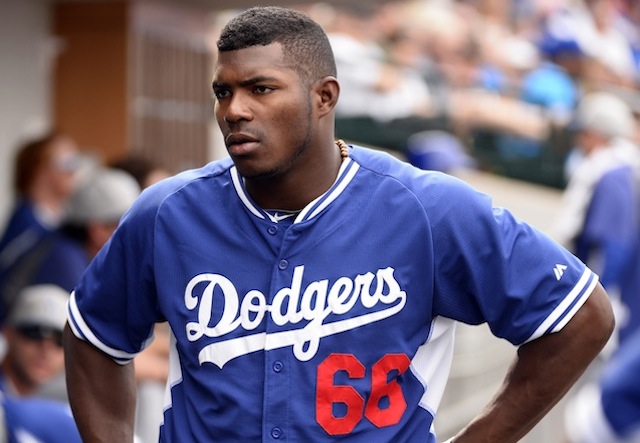 MORE: Spring Training | Scoreboard | Team previews
The Dodgers are leading the NL West, and Yasiel Puig is a mix of brilliance and vexation. No, we're not talking about the 2013 season; rather, we're talking about the 2014 season, which is all of two games old. 
In the second game against the Diamondbacks in the opening series in Australia, Puig went 3 for 5 with a double and two RBI, but he also made two glaringly bad decisions on the bases, one that reportedly led to a somewhat serious conversation with Adrian Gonzalez. 
As well, after Puig was lifted from the game in the ninth inning, Dodgers manager Don Mattingly, scarcely concealing his irritation, commented that Puig "grabs something every time he takes a swing and misses."
Here's more from ESPN LA's Mark Saxon:
Asked what injury caused Puig to leave Sunday's game, Mattingly said, "I guess his back." He then seemed to react sarcastically when asked about the severity of the injury.

"Shoulder yesterday, back today, so I'm not sure if they're going to get him tests or get him to the MRI Monday or a bone scan on Tuesday, maybe," Mattingly said. "I'm not quite sure what we'll do. We may not do anything. I'm not sure."
To be sure, it seems a bit early in this season for this level of "managerial exhaustion," but there it is just the same. As ever, Puig's every move will be scrutinized to the point of absurdity, but if he hits like he did last season, it'll all be worth it, especially to Mattingly.