GIF: David Ross runs over Alex Avila, gives him respectful butt-slap
One catcher ran over another in Game 5 of the ALCS on Thursday night.
-- Follow ALCS Game 5 live with CBS GameTracker --
DETROIT -- Catchers have something of a fraternity throughout baseball, mostly because of the demands of the position. It's brutal having to squat for nine innings in the summer heat. So, when Red Sox catcher David Ross ran over Tigers catcher Alex Avila at the plate in the second inning of ALCS Game 5, he made sure to take a second and show him a little love: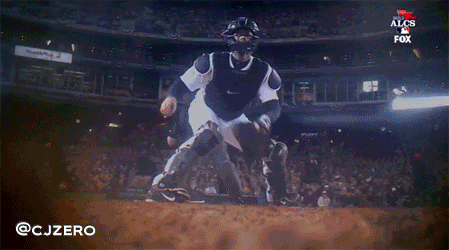 Respect, yo.
(GIF via @cjzero)
Neshek and the Phillies are closing on a two-year contract

And the team that first drafted Cole is interested

This scout was SUPER into Jeter
Stanton warned Marlins fans about the lean years that are forthcoming

The World Series champions aren't complacent

Stanton swiped at his old team on his way out