Orioles fielding offers on Ubaldo Jimenez: could return to Indians work?
Talented Ubaldo Jimenez probably needs a change of scenery.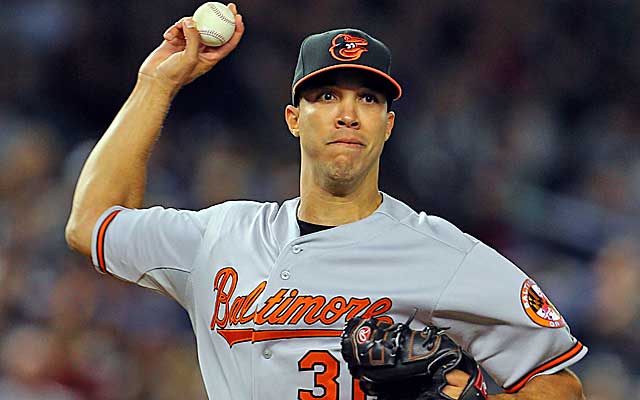 PHOENIX -- The Orioles, with an extra starting pitcher, are fielding trade inquiries on veteran righthander Ubaldo Jimenez, who struggled in his season in Baltimore.
There is said to be some interest in Jimenez, who was about the only move that didn't work out for the Orioles last year. The Indians, who are looking for a starter, make sense considering Jimenez's fine year in Cleveland in 2013.
Jimenez struggled last year after signing a $50-million, four-year deal, so Baltimore would have to offset the contract some. Jimenez, 30, was 6-9 with a 4.81 ERA after going 13-9 with a 3.30 ERA in Cleveland the year before.
Baltimore is planning to have top young righthander Kevin Gausman in the rotation this year.
Keep it locked right here for everything you need to know about the world of baseball Tues...

There have been several racially charged incidents at Fenway Park this year

Washington's right fielders have sputtered offensively since Harper went down
The good news? Wichita still has a chance to win the series Tuesday night

The 2017 season is going to shatter the all-time collective home run record

Ferrell somehow avoided going to the ground