What's cooler than a World Series ring? A World Series medallion
Back in 1912, players on World Series-winning teams received a different kind of swag.
More MLB: Power Rankings | Expert Picks | Latest news & notes | Fantasy news
Via official MLB historian John Thorn comes what follows, which is the 1912 World Series World's Series medallion ...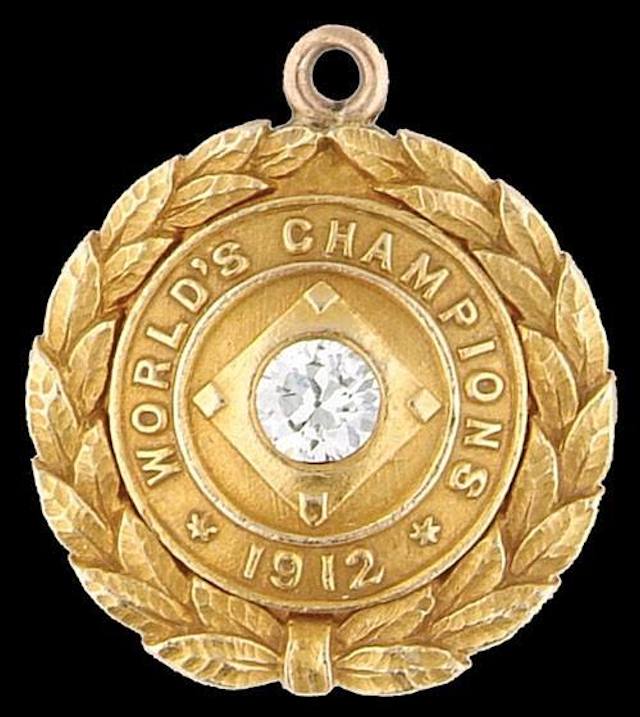 Most excellent! 
As Mr. Thorn noted, that bit of precious of medal once belonged to Charley Hall of the champeen 1912 Red Sox. Sure, rings are nice and all and of a certain utility during brawls, but make mine a medallion, please.
Pairs well with all shades of chest hair!
The coveted right-hander would certainly be a fit in Milwaukee

We rate the best mustaches from random baseball cards because, why not?

Colon wants to break a Dennis Martinez record
The Twins have been rumored to be interested in Darvish all winter

Rolen is one of the best third basemen of all time, but you wouldn't know it based on this...

Neither Josh Donaldson nor Brian Dozier have talked about a new contract extension