Golden State Warriors secure earliest clinch of playoff spot in NBA history
The unbelievable season for the Golden State Warriors continues, as they secure a playoff spot on February 27th, the earliest such clinch in league history.
The Golden State Warriors clinched a playoff spot Saturday night with the Rockets' loss to the San Antonio Spurs. It is the earliest clinch of a playoff spot in NBA history, beating the 1986 Boston Celtics by one day. The Warriors, at 52-5 entering their game Saturday at the Thunder, were also the fastest team to 50 wins, and are on pace to break the 1995-1996 Chicago Bulls for the best regular-season record in NBA history. 
Clinching a playoff spot itself is nothing really noteworthy; obviously Golden State was a lock for the playoffs since its historic start this season. But to do it faster than anyone else, to accomplish a playoff lock in February? That's just unbelievable, even in a season when all of the Warriors' records, stats and highlights seem beyond the realm of rational comprehension. 
Amazingly, their magic number for the No. 1 seed in the West is still 22 based on how good the Spurs (50-9) have been this season. Still, for now, it's another moment where Golden State showed just how historic this season has been.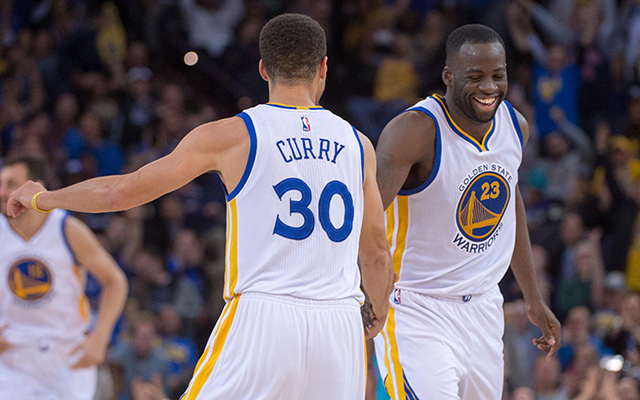 Griffin was traded to the Pistons in a blockbuster deal ahead of the trade deadline

Billups, who starred for the Pistons from 2002-08, currently works for ESPN

Adam Thompson has his finger on the pulse of the NBA and just locked in a play for Tuesday
The four-time All-Star has his eye on playoff success and doesn't mind rubbing people the wrong...

Forced to show off his new tattoos in Lithuania, the 19-year-old Ball feels the wrath of L...

Luckily for Gerald Green, his teammate Chris Paul offered to pay the hefty fine