Golden State Warriors secure earliest clinch of playoff spot in NBA history
The unbelievable season for the Golden State Warriors continues, as they secure a playoff spot on February 27th, the earliest such clinch in league history.
The Golden State Warriors clinched a playoff spot Saturday night with the Rockets' loss to the San Antonio Spurs. It is the earliest clinch of a playoff spot in NBA history, beating the 1986 Boston Celtics by one day. The Warriors, at 52-5 entering their game Saturday at the Thunder, were also the fastest team to 50 wins, and are on pace to break the 1995-1996 Chicago Bulls for the best regular-season record in NBA history. 
Clinching a playoff spot itself is nothing really noteworthy; obviously Golden State was a lock for the playoffs since its historic start this season. But to do it faster than anyone else, to accomplish a playoff lock in February? That's just unbelievable, even in a season when all of the Warriors' records, stats and highlights seem beyond the realm of rational comprehension. 
Amazingly, their magic number for the No. 1 seed in the West is still 22 based on how good the Spurs (50-9) have been this season. Still, for now, it's another moment where Golden State showed just how historic this season has been.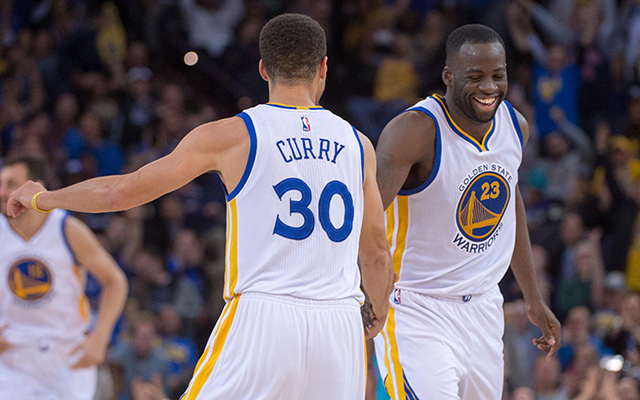 Barnes hits the trey with less than a second left to lift Mavericks to dramatic 95-94 vict...

Kevin Durant was once again back in Oklahoma City

Gregg Popovich has never seen an injury lead to the issues that Kawhi Leonard has been fac...
Kobe Bryant, of course, had his 81-point game against Rose and the Raptors back in 2006

Lots more happened on an action-packed Wednesday

A season-ending injury kept the Celtics guard's time at Duke very brief before he jumped to...