Lakers retire Shaq's jersey . . . backward
The Lakers retired Shaquille O'Neal's jersey backwards Tuesday night.
We didn't catch it the first time. I noticed something about it looked weird but couldn't put my finger on it, and didn't think anything else of it. But Trey Kerby of The Basketball Jones? He's a real journalist. 
Notice anything wrong about Shaquille O'Neal's banner for his recently retired jersey? Like I don't know, maybe a notched collar at the top that clearly shows us that this is the front of a Lakers jersey, rather than the back where "O'Neal 34″ is supposed to go? Yep, that's exactly what is wrong.
via The Lakers honored Shaq with a backwards jersey | The Basketball Jones | Blogs | theScore.com.
No, seriously.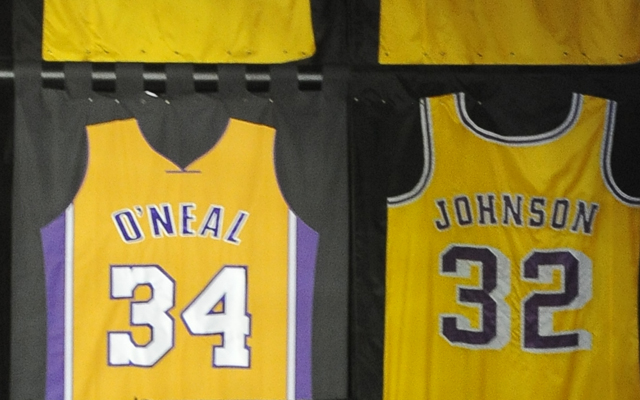 So that's awkward.
The Lakers told Yahoo Sports that they're going to fix the jersey, but it might take "a couple of weeks."  So that's fun. 
But hey, it was that kind of awkward, but fun night at Staples: 
Here's a look at the seven key questions heading into the first week of training camp

Signing Phoenix's qualifying offer will clear the big man to become an unrestricted free agent...

Markieff Morris was already in line to miss the start of camp due to a pending assault cas...
The 76ers should hopefully get a lot of play out of their young guys this season

Okafor's been on and off the trade block for over a year and doesn't seem to be in Philly's...

Fisher is the fourth NBA player to compete for the Mirror Ball trophy on the show