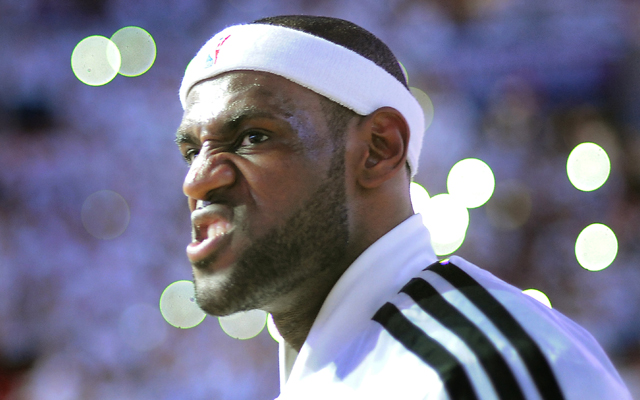 LeBron James isn't holding back on his feelings about finishing second in Defensive Player of the Year to Grizzlies center Marc Gasol.
"It sucks," LeBron said, via the Palm Beach Post. "It sucks. It sucks."
Hey LeBron, does it suck? I'm pretty sure he feels like it sucks.
Gasol pulled in 30 first-place votes, 12 more than LeBron, who finished with 149 points to Gasol's 212.
LeBron has always been known for his premier defensive ability and his incredibly well-rounded game, but with him essentially a lock for a fourth MVP, the question is this: Did the fact that he's headed for the league's top award hurt his DPOY candidacy.
"I don't know," James said. "It definitely sucks, though. Finishing second? Who wants to finish second?"
Can't help but wonder if LeBron said that with a little side-eye at Kevin Durant, who recently made his feelings about finishing second -- specifically to LeBron lately -- also clear.
"I've been second my whole life," Durant told Sports Illustrated. "I was the second-best player in high school. I was the second pick in the draft. I've been second in the MVP voting three times. I came in second in the Finals. I'm tired of being second. I'm not going to settle for that. I'm done with it."
It should be noted, Durant and LeBron don't have the kind of relationship that includes shading through the media. There's a mutual respect and admiration between the two, but it's hard to not at least wonder.
LeBron, whose defensive versatility is almost unmatched, said this was likely his best defensive season yet.
"Probably," he said. "I mean, I guard everybody on the floor. I don't know if there's one player in NBA history who's guarded one through five. It's over with now, but that's cool."
Yeah, you'll just settle for another one of those stupid MVPs. Bummer city, huh LeBron?