Nets' Blatche fined $15,000 for obscene gesture
Nets forward fined $15k for gesture in win over Heat
Nets forward Andray Blatche was fined $15,000 by the NBA Saturday for making an obscene gesture in the Nets' win vs. the Heat Friday night. The incident occurred after a Joe Johnson three-pointer with 2:40 remaining. The Nets' bench celebrated, as so.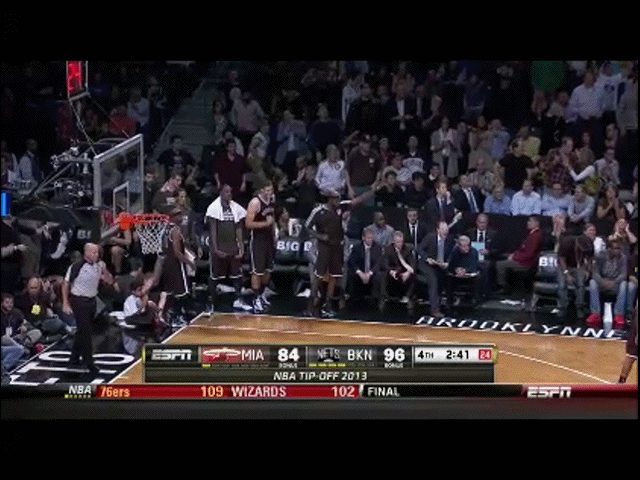 If this was what warranted it, I'm not sure if that's the "Sam Cassell" dance or something else. Either way, apparently the league didn't like it. Blatche had nine points and six boards in the win Friday.
The Kristaps Porzingis era begins as New York sheds its only superstar

Chris Paul comes out in support of not only NBA players but NFL players as well

Trump rescinded a White House invitation to Steph Curry and the champion Warriors Saturday...
Carmelo Anthony has a chance to form something very special in OKC with two other stars

The Thunder's star duo did their part to bring the Knicks' All-Star to OKC

Melo was reportedly sent to OKC in exchange for Enes Kanter, Doug McDermott, and a second-...