Report: Grizzlies trade Tony Wroten to the 76ers
The Grizzlies have traded guard Tony Wroten to the 76ers for a future second round pick, according to a report.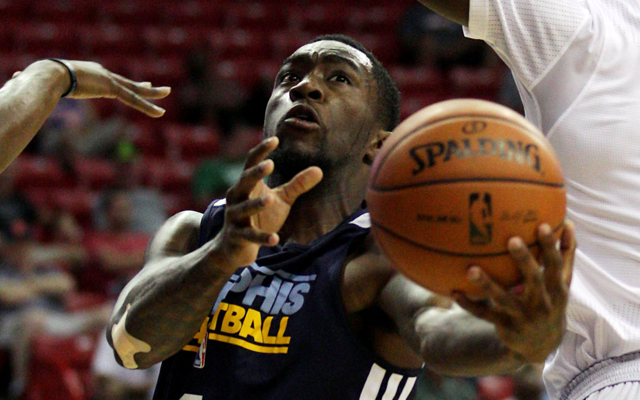 The Tony Wroten era in Memphis over. 
According to Yahoo Sports, the Grizzlies have traded Wroten to the 76ers for a future second round pick. 
Wroten was taken with the 25th pick by Memphis in 2012, but playing behind Mike Conley and Jerryd Bayless, he wasn't able to find much floor time. And with the Grizzlies signing Nick Calathes as a third point guard, Wroten was likely bound to the end of the bench again. 
Wroten is an athletic and lengthy point guard, but extremely raw and turnover prone. He didn't get much time his first season, only appearing in 35 games. But for the 76ers to give up a second round pick for a talented player with potential to try and develop, it's a sensible trade. The Sixers are rebuilding and aren't in a rush with young players, while the Grizzlies don't really have a reason to let a player sit on the end of the bench and make money. 
The deal also edges the Grizzlies $1.1 million further away from the luxury tax, something they're dangerously close to. They also had 16 players under contract, with the league maximum being 15, so someone had to go.
Wroten, 20, averaged 2.6 points and 1.2 assists last season. 
The incident occurred in Phoenix when the twins were both playing for the Suns

Fredette's shoe is with the Chinese brand 361

There's been some weird things happening with Durant's social media accounts
Minnesota's first practice is set for this weekend

Dragic and Doncic lead Slovenia to their first EuroBasket title on Sunday

Curry was in London for the big Chelsea-Arsenal match on Sunday