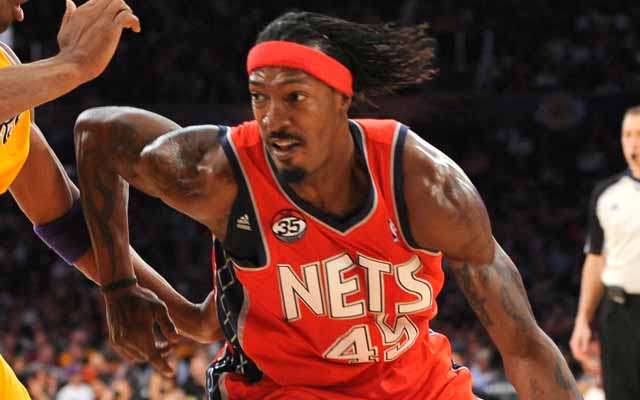 Gerald Wallace will reportedly return to the Nets for a handsome sum.
(Getty Images)
The first handshake deal is reportedly done. 
The NY Post reports and Yahoo Sports confirms that the Nets have reached a verbal agreement with unrestricted free agent Gerald Wallace to make the trek with them to Brooklyn. 
#Nets will give Gerald Wallace $40 mil for four years

— Fred Kerber (@FredKerber) July 1, 2012
The Nets have reached agreement on a 4 year, $40 million contract with Gerald Wallace, league sources confirm. NY Post first reported.

— Adrian Wojnarowski (@WojYahooNBA) July 1, 2012

The Nets are involved in talks for Joe Johnson and Dwight Howard reportedly wants a trade there, again. That move to Brooklyn's working out well. 
The Nets are giving a man that turns 30 next month $10 million per year, which is a hefty amount. ESPN reported that initial talks had centered around $8 million per year for three, which would have been a steal; that's Caron Butler money. The big question will be if the fourth year is guaranteed. If not, that deal is entirely reasonable. Wallace is a one-time All-Star who does a lot for you on the floor. Even with so much of his game predicated on athleticism, he still should be productive for the first three years of the deal.
Wallace averaged 15 points, six rebounds and three assists in 36 minutes per game last year for the Nets with a 17.2 PER. 
The Nets are obviously trying to build a base to bring in other stars. The only question is what's going to be left at the bottom of the roster. But it's clear the move to Brooklyn is having the effect intended.