Spurs sign Shannon Brown to 10-day contract
Short-handed San Antonio adds reserve guard in wake of injuries.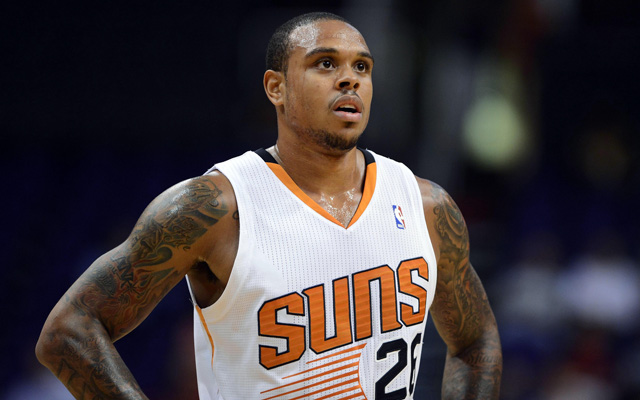 The San Antonio Spurs signed point guard Shannon Brown Saturday in the wake of injuries to Danny Green and Manu Ginobili. Green is out with a fractured finger, and Ginobili suffered a hamstring strain vs. Houston earlier this week. 
Brown, 28, averaged 10.5 points, 2.5 rebounds, and 1.8 assists last seaso for Phoenix. He shot just 27 percent from deep last year. 
But this is San Antonio, where Marco Belinelli is a stellar reserve and Boris Diaw is a LeBron Stopper. They do amazing things with getting guys in position to play at a high level. Brown was traded in the Suns-Wizards deal for Marcin Gortat, then waived. He surprisingly didn't get picked up until now. It's the Spurs, so he could last the 10-day and then never be heard from again or be a major contributor in the playoffs. 
But after Brown's consistency throughout his career, I'd be shocked if he didn't finish the season with someone. 
A look at who came out ahead after Tuesday's megadeal swaps the point guards on the East's...

How the addition of IT changes the Cavs and where they go this summer depending on LeBron's...

Ainge said that he expects the start of Thomas' season to be delayed, but he'll be 'fine'...
The NBA MVP odds have shifted quite a bit following the blockbuster Kyrie Irving - Isaiah Thomas...

It's debatable whether Boston gets better right away with Irving, but the future is definitely...

Kyrie Irving was set to grace the cover of this year's video game in a Cavs jersey -- whoo...