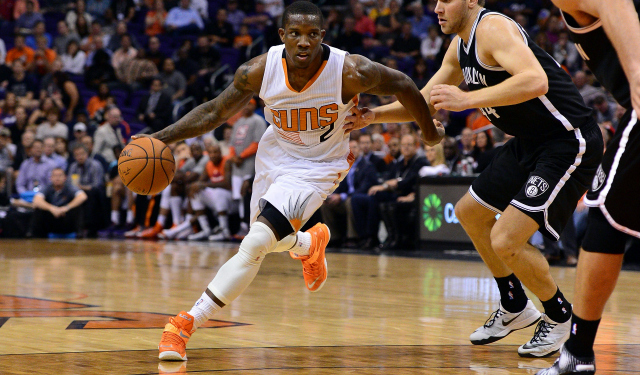 Phoenix Suns point guard Eric Bledsoe has the utmost confidence in his alma mater. Or he has absolutely no respect for the Philadelphia 76ers. One of the two.
Appearing on Sirius XM NBA radio, he was asked who would win in a series between what might be the best team in college basketball and what is absolutely the worst team in the NBA, 
"I'll definitely take Kentucky," Bledsoe said. "I think Philly would probably get maybe one game."
That's when Malik Rose told Bledsoe that people in Philadelphia wouldn't be too pleased with him.
"I know they're going to be mad, but I love my Wildcats," Bledsoe said
Quick reminder: Kentucky head coach John Calipari said that his team would be buried by any NBA club. This discussion is great for talk radio, but we really shouldn't waste time taking it seriously. The Wildcats are awesome, and it's possible that they have more future NBA star power than the Sixers do. It takes a while to develop talent, though, and to learn how to play at the next level. You couldn't just throw this Kentucky team into an NBA setting and expect anything but a disaster. 
Philadelphia is 0-10 on the season and 0and76ers.net is a real website that exists.
AUDIO:
(HT: SB Nation)