Suns set to trade Sebastian Telfair to Toronto for Hamed Haddadi
The Suns send Sebastian Telfair to Toronto for Hamed Haddadi in a cost-cutting measure.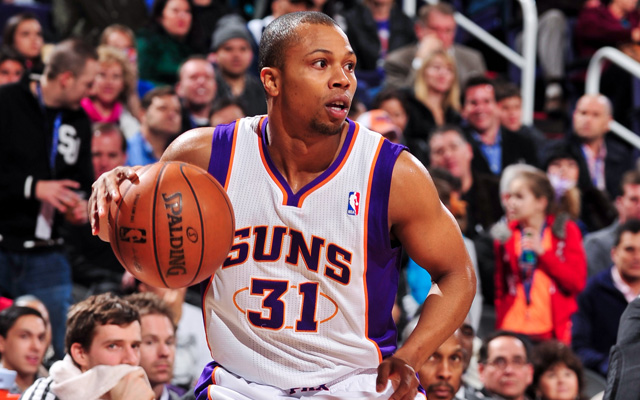 Bassy's a Raptor.
(Getty Images)
Yup, it's this kind of deadline. 
Ken Berger reports that the Suns are finalizing a deal to trade guard Sebastian Telfair to the Toronto Raptors for Hamed Haddadi. I know, it's a stunner. I'll give you a minute to recover. 
Telfair is on the books for just more than $1.56 million and Haddadi for $1.3 with a nonguaranteed season next year. Moving Telfair makes room for Kendall Marshall in the rotation for the rebuilding Suns while clearing a little bit of money. Telfair gives the Raptors another guard after they traded Jose Calderon in the Rudy Gay deal earlier this month. 
It's good that Phoenix is committing to cutting salary and clearing money for the young players. You'd just think they would have made more moves with their veterans. But this is a good, small deal for both sides to accomplish some basic goals. 
Telfair will compete for time with John Lucas III in Toronto. He averaged 6 points and 2.5 assists for the Suns this season. 
The Celtics point guard wanted to clarify his stance on whether the Earth is flat

Magic vows not to step in unless the rookie's off-court antics affect his on-court perform...

Russell was awarded the Presidential Medal of Freedom in 2011 by Barack Obama
T.J. Warren gets paid big money by the Suns in a four-year deal

Melo didn't hold back on his feelings about President Donald Trump and urges for help in Puerto...

The Wizards star says the NFL won't change until important players like Brady and Rodgers speak...