2014 NFL free agents: How I handed out my free-agency grades
When you rank players 1-150 on a free-agency list, there has to be a criteria. In addition to play, age played a huge role for me.
More NFL offseason: Mock Drafts | Prospect Rankings | Pro Days | Top free agents
How did I come up with my free-agency grades for players?
I've been asked that bunch on Twitter, and I've also been asked how I can have such different ratings than those of our Pat Kirwan, who also ranked his top 150 free agents here at CBSSports.com.
Here's what I do when I look at free agents: I look at productivity going forward, which means age matters. So when I graded each of the 150 players, I took that into account.
As a general manager, I wouldn't want to spend on a guy whose best football is behind him. I'd pay based on what's to come, not what has already happened.
So that's the basic tenet for how I rank players. It's not what you did just last year, but what you can do going forward.
I think that's why you see some disparity between my rankings and Kirwan's rankings. Take Minnesota defensive end Jared Allen. Kirwan gave him a rating of 82. I gave him 69. 
I do think Allen, who is 32, can help for a year or two, but in terms of ranking on a free-agent list, he's too old for my liking -- thus, the lower ranking.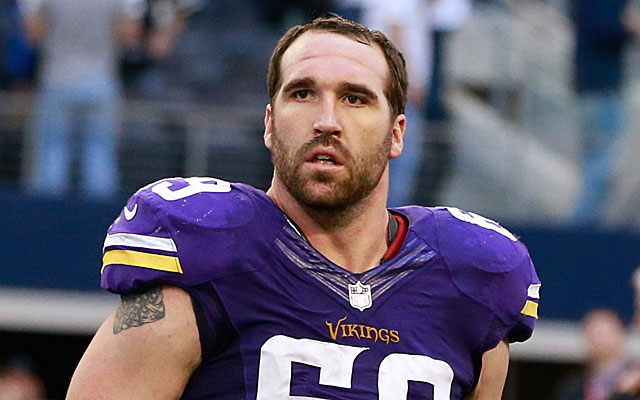 I gave Green Bay corner Sam Shields a grade of 84, while Kirwan gave him a grade of 59. Shields is 26 years old and a good cover corner. I think his best football is in front of him, and he plays a value position, which is why he received the high grade from me.
Kirwan gave Vontae Leach, a 32-year-old fullback, a nice grade of 60. I gave him a 39. Why? You can find fullbacks in the draft, and he's old. Bad combination.
So as you look through our grades here on our free-agency list, just remember I grade on future value, not the past. A player could be coming off a big season, but if he's older, and his career is winding down, he doesn't warrant a big grade on my list. That isn't always the case, depending on the position, but most of the time. 
For the most part, I like my top-rated players to be in the 26-29 age bracket. That's when the best football is usually played.
The Chiefs took a big step toward winning the AFC West title

The Lions cruised to a victory but will need to win out to have any chance of reaching the...

Here's every official injury designation for each NFL team for Week 15
This might go down as the best catch of Week 15

Our computer model simulated every Week 15 NFL game 10,000 times with very surprising resu...

Ryan Shazier and the Steelers were the big winners in Pro Bowl voting that was unveiled on...