Those who have played the Super Bowl halftime show in recent years have made up a glorious list that includes Beyonce, Madonna, Bruce Springsteen and U2. Bruno Mars and the Red Hot Chili Peppers will add their names to that list on Sunday.
But let's, just for a moment, remember a day when the biggest stars in the world didn't create such a spectacle of intermission.
Like, for instance, in Super Bowl I when trumpeter Al Hirt was the headliner of the halftime show that also featured marching bands from Arizona State and Grambling State (as well as a high school drill team).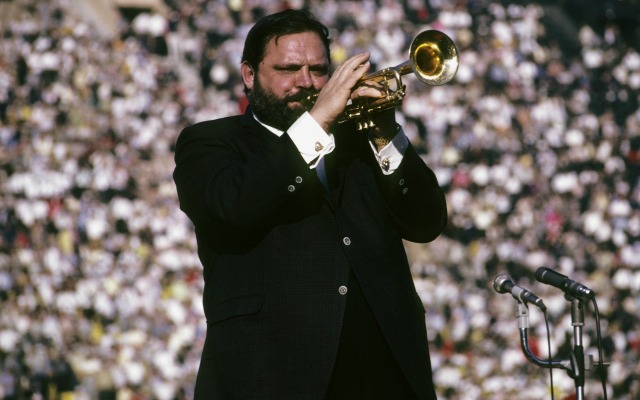 And just for the heck of it, here's Hirt playing on Johnny Cash's TV show.
Hirt turned out to be a popular act. He was back for the halftime shows in Super Bowl VI and Super Bowl XII.
Follow Josh Katzowitz on Google+