Pretty much right from the start of his NFL career, Packers running back Eddie Lacy has been criticized for his weight. Remember the infamous "Fat Eddie Lacy" photo from training camp his rookie year?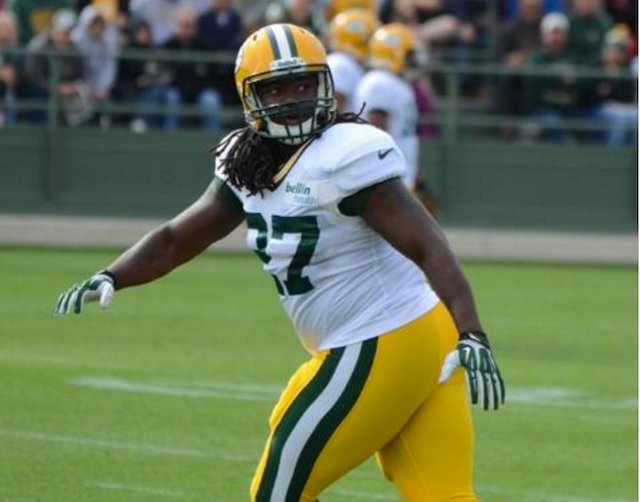 Both Lacy and the Green Bay coaches insisted at the time that his weight was not an issue.
"It was a bad angle," Lacy said at the time. "There's nothing you can do about it."
Lacy then went on to have a productive season, rushing 284 times for 1,178 yards and 11 touchdowns.
The next season he was arguably even more productive, pushing his yards-per-carry average from 4.1 as a rookie to 4.5. He finished with 1,139 yards and nine touchdowns, also tacking on 42 catches for 427 yards and four touchdowns. During the course of the 2014 season, Aaron Rodgers apparently mentioned to Lacy that he might want to drop some weight for the next (2015) season.
"I think what he (Rodgers) is getting at is if I'm going to be involved in the passing game this year, and if I want to be a better player, then it might not be a bad idea to, just get a little more agile," Lacy said, per the Milwaukee Journal Sentinel.
"I mean, I don't have to. It would just make you better as a player."
Then this year rolled around and Lacy was not exactly smaller. Lacy, though, again denied that his weight was a problem. "I'm not the smallest person," Lacy said. "Brandon Jacobs wasn't the smallest person. Jerome Bettis wasn't the smallest person. Some people can just play like that, not that I'm Jerome Bettis' weight or nothing like that. I'm just saying, not everybody's meant to look like Adrian Peterson or somebody like that."
Packers coach Mike McCarthy initially took Lacy's side on the issue.
"I'm not going to get into guy's weights," McCarthy said in October, per ESPN. "I mean, I've never been asked a question about a guy's weight. But I think players do get bigger in their career. But he's bigger than he was as a rookie."
But after a year in which Lacy regressed (he went back down to 4.1 yards per carry and his number of totes dropped all the way down to 12.5 per game, almost three fewer than last year), McCarthy has changed his tune.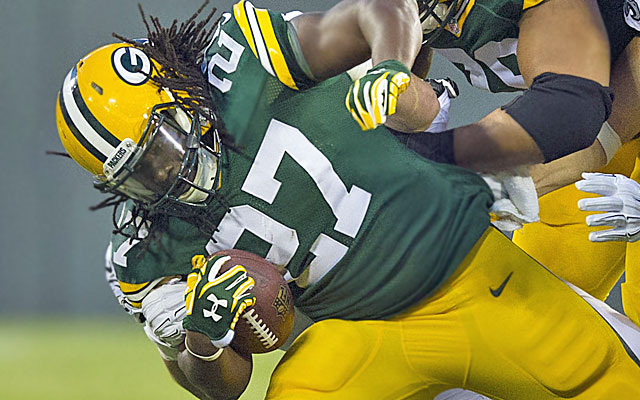 "He's got a lot of work to do," Mike McCarthy said Monday, per NFL.com. "His offseason last year was not good enough and he never recovered from it. He cannot play at the weight he played at this year."
The Packers listed Lacy at 234 pounds this season, but there were rumors during training camp that he weighed as much as 242 pounds. He was alternately ineffective and out of the lineup, and he had only six games out of the 18 Green Bay played in which he topped 75 yards, which was his career average coming into the season.
The Packers have previously been in Lacy's corner about his weight, so this is a very public change of tune. If he doesn't come into camp in significantly better shape next summer, they could be headed for an ugly situation.