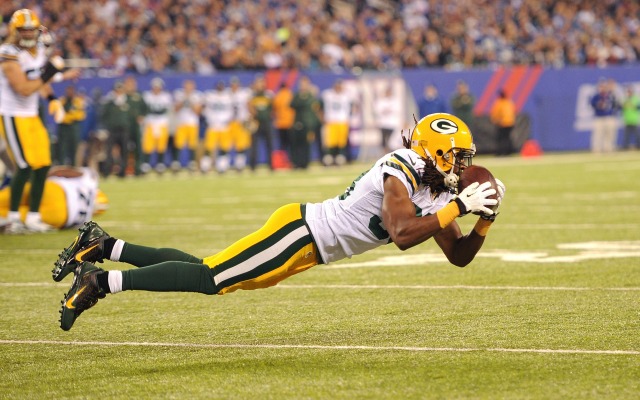 Cornerback Tramon Williams has had a long and successful NFL career. He's been in the league for eight seasons, all spent with the Green Bay Packers. (He signed with the Cleveland Browns this offseason.) During that time, he's totaled 28 interceptions, sixth-most in the NFL. He's become a Pro Bowler and a Super Bowl champion.
Before all that, though, he was cut by the Houston Texans because "In the judgment of the Club, your skill or performance has been unsatisfactory compared with that of other players competing for position's on the Club's roster."
How do I know the exact wording? Well, because Williams saved the letter sent to him by Texans general manager Rick Smith and posted it on Twitter.
#tbt 9 years later.. Best thing I ever did was believe in my own ability! pic.twitter.com/DksKtlREUP

— Tramon Williams Sr. (@HighRizer22) June 4, 2015
Time definitely flies when you're a Super Bowl champ. Williams believing in himself certainly paid off handsomely as well; according to Spotrac, he's also made $37,633,419 over the last eight years. Pretty nice chunk of change to go with that ring. Rick Smith and the Texans, meanwhile, are still looking for their first Super Bowl.