Police report filed against Incognito for simple battery in 2012
Richie Incognito was accused of simple battery in May 2012 after he allegedly rubbed his golf club against a woman's private parts at a golf tournament.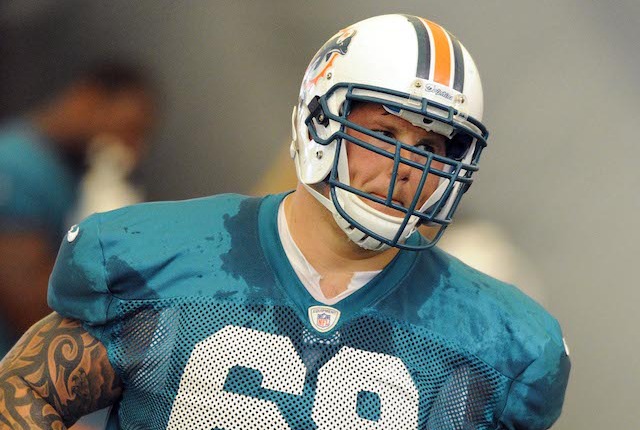 It appears that Jonathan Martin isn't the only person that's had problems with Richie Incognito. A woman in Florida also had a situation with Incognito and filed a police report when it happened, according to the ABC affiliate in Miami. 
According to the report filed in Aventura, Fla., Incognito harassed a 34-year-old female volunteer at the team's annual "Fins Weekend Golf Tournament." The tournament was held on May 18, 2012, at the Turnberry Resort and Club in Aventura.  
The woman was working as a hole monitor at the event and, according to the police report, while she was performing her duties, Incognito approached her and rubbed his golf club against her private area. According to the accuser, Incognito had been drinking and was acting inappropriately. 
Eventually, Incognito himself rubbed against her and began saying, "Let it rain. Let it rain." After that, Incognito emptied a bottled water on her face. 
The woman notified her supervisor, who notified Dolphins security. According to the woman, there were several witnesses, but none of them offered to help. However, former Dolphins receiver Nat Moore -- who didn't witness the incident -- did apologize to the woman after he heard about what happened. 
The woman eventually filed a police report because she was under the belief that nothing was being done. The woman wanted an apology from Incognito, but she never received one. 
According to the police report, the woman was told she could file a report with the State Attorney's Office or could take civil action. 
Cowboys rookie Jourdan Lewis got some good news on Tuesday.

The Ravens might need some help at running back

The Jaguars are making people rich
It looks like Michael Vick is hoping to make the transition from player to coach

The former undrafted free agent is about to get a huge raise

Both Malik Hooker and Andrew Luck are on the PUP list, so maybe it's time to start worryin...