The NFL's been on the warpath against sexually suggestive fines over the last two years, dinging multiple players for dancing and thrusting too much while celebrating. Most notable are Broncos linebacker Von Miller and Steelers wideout Antonio Brown.
Everyone believes the dance stems from the McCringleberry celebration, a joking machine gun hip move (below) by the guys from the Comedy Central series "Key and Peele."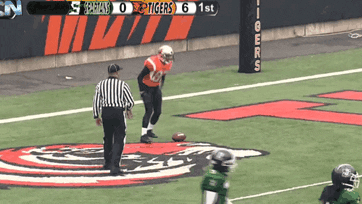 Very clearly the same sort of thing, which only makes the real-life dances even more hilarious.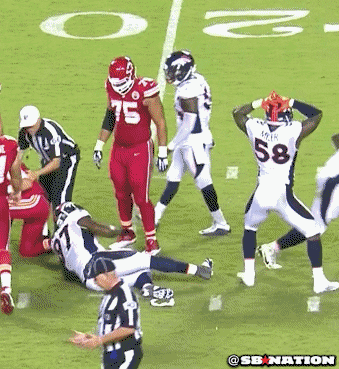 Honoring the sketch comedy guys has been costly, though, with Brown racking up tons of fines this year and Miller getting hit for more than $11,000 last year.
According to Keegan-Michael Key on "Conan" this week, the duo felt so bad about the homage, they paid for Miller's fine last season.
"Well what happened is, Jordan [Peele] and I are so afraid of Von Miller that we paid the fine," Key said. "We actually paid the fine. And then we donated money to his [Von's Vision Foundation], but mostly because we were scared to death that he was going to come and get us."
The duo is also worried about Roger Goodell coming after them, with Key saying he expects a phone call at some point.
"Von Miller got fined last year and Antonio Brown got fined this year," Key said. "So I think the next call is going to be from Roger Goodell directly to my house."
The scary thing is it wouldn't even be surprising if the NFL did actually reach out and try to fine a comedy sketch duo for tarnishing the integrity of the game.