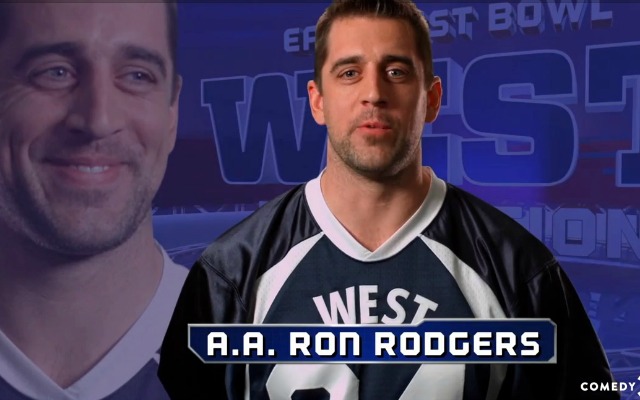 Keegan-Michael Key and Jordan Peele are award-winning comedians. They rose to prominence as cast members on the sketch comedy show MadTV and now have their own sketch program, Key & Peele, which is now in its fourth season.
One recurring joke on the show is the concept of ridiculous names, which they use to great effect when spoofing those fantastically awkward NFL player introductions you often see on NFL broadcasts. Here's their latest effort, which co-stars some actual NFL players.
I'd love to give you the highlights, but honestly, every single name here is a highlight. So I'll just single out the ones that actually had me in pain from laughter.
It starts off incredibly, with the host telling those of us in the audience that "when it comes to flair, these characters are the creme de la creme," and then a dude named Creme de la Creme (from Vanderbilt) pops up: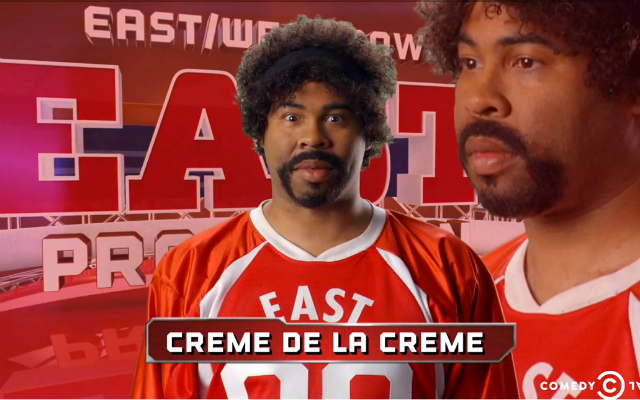 His season? C'était vraiment super.
Then we move onto the impeccably-coiffed Quisperny G'Dunzoid Sr from Central Connecticut State. He looks like a man from the 1650s tried to deadlock some of his hair: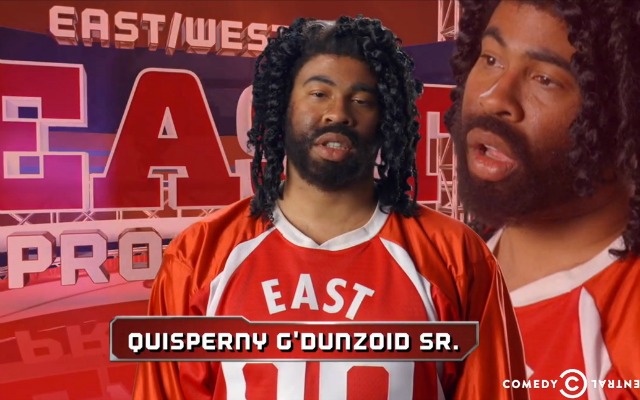 Mustachioed Grunky Peep plied his trade at Georgia Southern:
And gold-toothed Vagonius Thicket-Suede went to Duke (I think he was a dual-sport athlete. Took Coach K to the Final Four):
And that's just from the East! Wait until you get a load of the guys who made the West squad. Before we get there, though, let's give a shout-out to the hosts for keeping their composure while mixing in these ridiculous fake names with the equally ridiculous names of the real players. (Eric: "I mean, is Ha Ha Clinton-Dix even real?") Now for the West squad's painful-laughter-causers.
J.R. Junior Juniors... Jr. with his handle-barred beard coming straight out of TCU: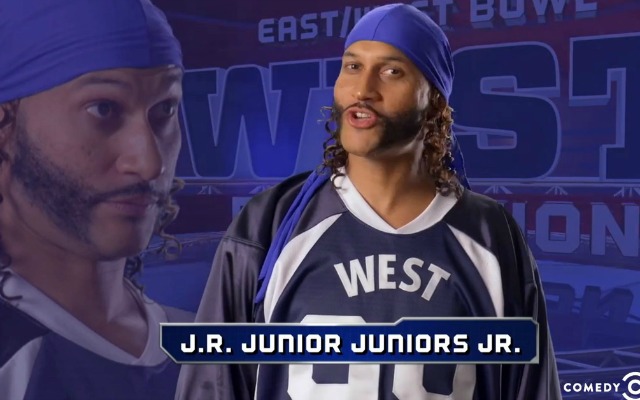 Busters Brownce from Illinois State has an interesting 'do, and an even better necklace-looking thing: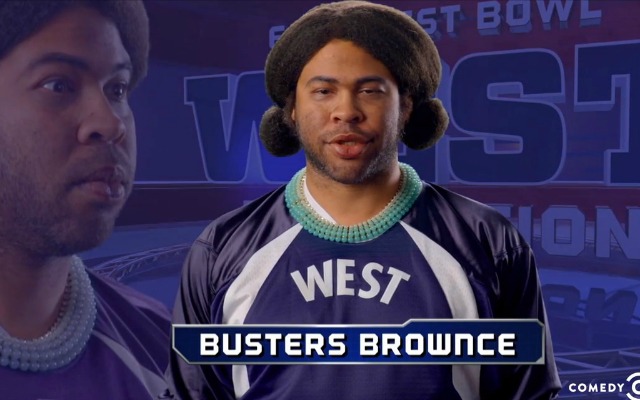 Turdine Cupcake went to a college that sounded like "Young Eddie" or something: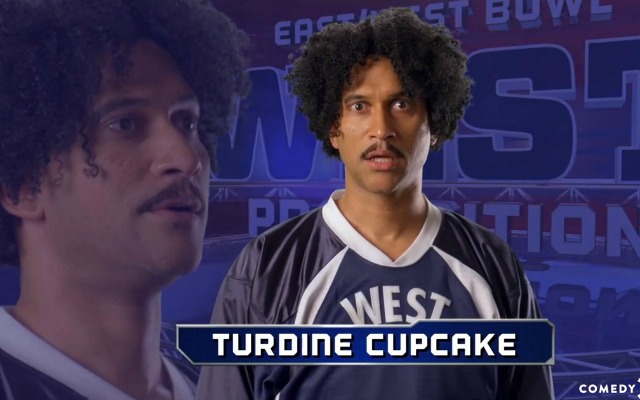 Takittothu' Limit from College of the Canyons. WHAT????: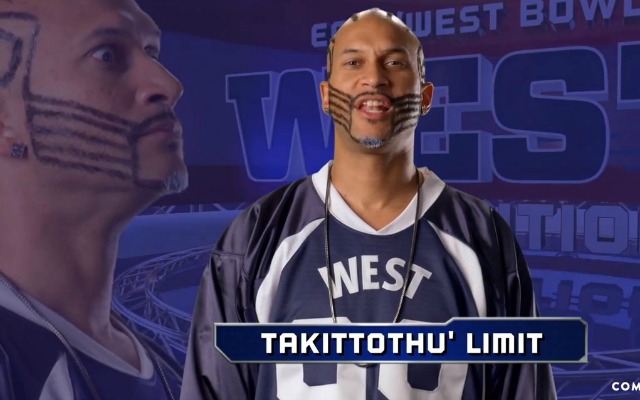 His beard is sculpted into the shape of a face-mask. That is incredible.
Snarf Mintz-Plasse (Shouts to McLovin!) from East Los Angeles College: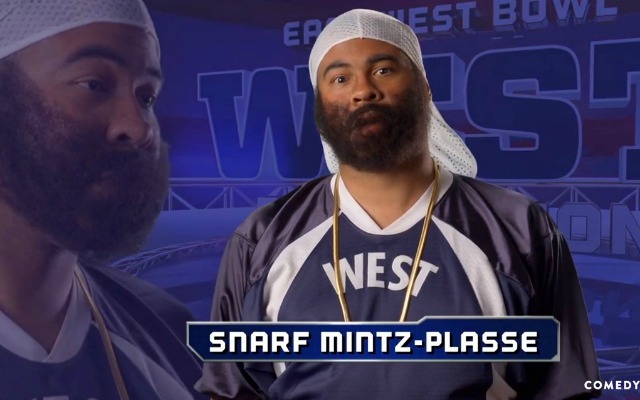 And finally Logjammer D'Baggagecling from North Texas, whom no introduction could do justice: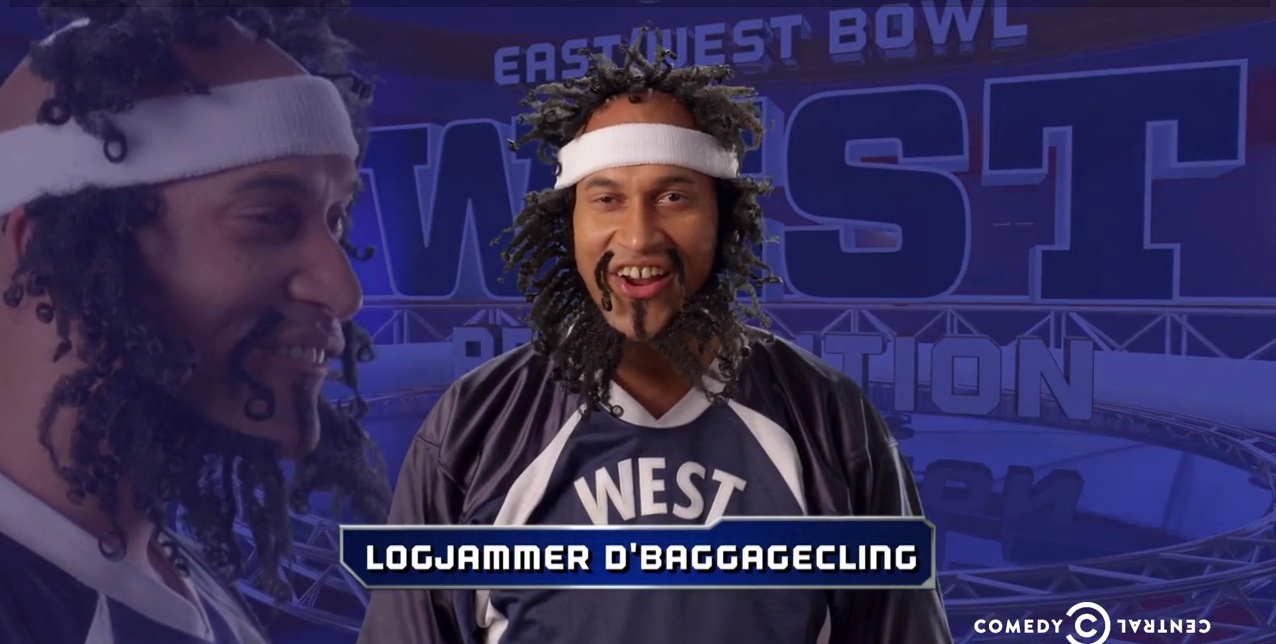 Dude legitimately looks like a combination of a lion and the Yellow King from True Detective.
Based on the number of names that actually made my sides hurt, I'd say we have to install the West as a 4.5-point favorite here.
And that's even before we get into the real NFL players featured in the video. For the East, we have Ha Ha Clinton-Dix, D'Brickashaw Ferguson and Tank Carradine (whose first name is apparently Cornelius; who knew?), while the West has Prince Amukamara, Fozzy Whitaker, Frostee Rucker and of course, A.A. Ron Rod-gers.
In case you're wondering, A.A. Ron's name is inspired by this classic K&P sketch.