Tom Brady is currently suspended four games by the NFL, pending a decision from Roger Goodell on his appeal, which featured testimony under oath and lasted roughly four score and seven years or so. 
We've waited a lot, and now we get to wait some more, with the ruling on the appeal not happening this week (no kidding!) and potentially taking upwards of a month. Which leads me to my point: I think Tom Brady will play in the 2015 NFL season opener.
How does this happen? Glad you asked. 
First things first, we need Goodell to decide he won't eliminate Brady's suspension. Goodell wiping the slate clean after hammering Brady seems HIGHLY unlikely, even if he stared him down and ended up not feeling skeptical about the Golden Boy's intentions.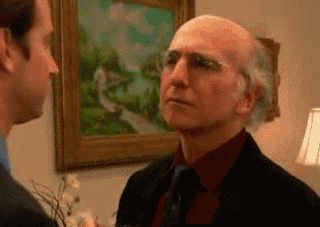 More likely? Goodell reduces the suspension to two or three games, meaning Tom Terrific is still not so thrilled about what it will do his legacy and the Patriots 2015 season. 
But we're not even there yet. There are going to be post-hearing briefs due next week some time. So let's say Brady's team turns in his briefs to back up his appeal next week. We're staring down the barrel of a holiday weekend.
Suddenly the earliest Roger Goodell could possibly rule -- if the NFL spends July 4th weekend studying these briefs and making decisions on them -- would be Monday, July 6. If we're being realistic about the NFL (or any business, really), that "earliest-date decision" is at the end of the week. 
Let's pause here for a second and recalibrate our timeline. Goodell heard the Brady appeal on Tuesday, June 23. Post-appeal briefs are in by July 1. We find out the NFL's ruling on the appeal Friday, July 10th (around 4:30 p.m. ET, a.k.a. the weekly bad news dump). 
Goodell decides Brady will still miss at least two games (please find someone who thinks the Commish will reduce it to a single game or less), maybe three. Or maybe nothing at all. Maybe it's still four.
Either way Brady sues Goodell, Troy Vincent, the NFL and anyone involved that he can fit in the section marked "DEFENDANTS." Throw Ted Wells, Dean Blandino and Bob Kravitz in there too just for the fun of it. 
Suddenly Tom Brady has more lawsuits (2) against the NFL than he does Super Bowl wins (1) in the last decade. As with most lawsuits, this particular lawsuit isn't filed immediately after the appeal is denied. 
Even if it's already drawn and ready you've got add at least a single day to the timeframe here. More reasonable is Brady ponders the lawsuit a few days/over the weekend, talks to Bill Belichick, talks to Bob Kraft, talks to his wife and makes a call on pursuing legal action some time in the middle of next week, which also serves as the middle of July. 
So now we're in front of a federal judge with a lawsuit on our hands and it's the middle of July. The NFL has 30 days to answer said lawsuit and because lawyers almost inevitably take the full 30 days out of a force-of-billable-hours habit, we're suddenly in the middle of August before we're even really starting to heat up in court.
The NFL files a Motion to Dismiss with its response, Brady's side takes close to the full 30 days to answer that while also filing an injunction to grant Brady the freedom to play while this all sorts itself out and suddenly we're at the beginning of September with Brady -- by ruling of a court -- being told he can play football and the NFL and one of its biggest stars battling it out off the field for the length of his suspension.
Under the brightest lights possible, Brady suits up for the Patriots against the Steelers in Week 1 and through the magic of soap-opera level storylines, interest is the highest it has ever been for the NFL's Kickoff. Sure, everyone will lament the shroud of darkness over the Patriots and Brady, but even your mother-in-law will be watching; it'll be can't-miss TV, like the Super Bowl at the start of the year. 
Eventually the two sides will reach a settlement in court and Brady will serve a one-game suspension -- you certainly don't want to risk being suspended too late in the year, a.k.a. the playoffs -- with my guess being Week 3 (home against the Jaguars) or Week 9 (home against the Redskins). Ratings and drama for those games will be through the roof, too. 
All of this is just a prediction on how this whole thing plays out. Maybe Goodell stared deep into Brady's soul, believed he had only minimal knowledge of PSI and gives him a one-game suspension that Brady accepts. Maybe Brady's suspension is reduced two games so he and Kraft decide it's not worth the effort to fight the league.
Maybe Tom Brady doesn't want his cell phone records and crippling emoji addiction to become part of a public court file. There are plenty of reasons why this all comes undone and Brady's sidelined for the first game of the season. 
But my best guess is Goodell sticks to his guns, Brady does the same and this whole thing gets tossed into the maw of the legal process, where everything moves slower than a snail stuck in molasses. 
The end result of that is Brady getting to play Week 1 for New England (while Le'Veon Bell sits!) and the NFL raking in massive ratings. A win-win for everyone involved.