2019 ACC Tournament: Virginia knocked off by Florida State; what does this mean for NCAA seeding?
Florida State outworked and out-executed Virginia to advance to Saturday's final
• 3 min read
CHARLOTTE, N.C. -- Virginia, the top seed in the ACC Tournament and widely considered a lock for a No. 1 seed in the NCAA Tournament, won't be cutting the nets down in Charlotte on Saturday night. 
But instead of getting bounced by fellow top-five teams Duke or North Carolina, the Wahoos saw their efforts to repeat as tournament champions halted by Florida State in a 69-59 defeat. 
While the result is an upset (Virginia was favored by 8.5 points at tip off), Leonard Hamilton's team is no Cinderella story. With 27 wins on the year, the Seminoles already were a No. 3 seed in CBS Sports' Jerry Palm's NCAA Tournament bracket projection entering the game and are playing some of their best basketball of the year. Losing to Florida State on a neutral floor does not count as a bad loss for Virginia or anyone, but it does feed the narrative that the Wahoos are prone to falling short in the postseason.
Start a bracket pool to compete against friends or play for the chance to win a college basketball dream trip.Get in the action today!
It didn't help that Virginia was back in the building where it lost to UMBC in the first round of last year's NCAA Tournament, or that for about 60 of its 80 minutes of action, the team's performance did not match the urgency or intensity of its opponent. A cool and calm Tony Bennett chatted with his team in the final 90 seconds, trailing by nine, as if trailing for nearly the entire game was part of the plan. Florida State wasn't going to be denied though, still riding the fire it showed from the opening tip. The Seminoles have a deep and athletic rotation, and they swarmed all over Virginia, forcing tough shots and winning battles on the glass. 
"They were just the tougher team tonight. More physical tonight," Virginia guard Ty Jerome said. 
Bennett continued to reiterate that theme: that Florida State brought a toughness and physicality that Virginia was not able to match. Sometimes it's good, he said, to be reminded that you can't always rely on being able to storm back and overcome deficits. Virginia has lost just six games in the last two years, so the habits this group has formed usually involve being able to overcome subpar performances and still emerge victorious. 
"These guys have been amazing all year and we have always found ways to pull it out," Bennett said. "And sometimes that's a good reminder when you can't pull it out, we got to tighten the screws in other areas and be ready. But hat's off to Florida State. That's a well-coached, good team."
A couple flat games in the ACC Tournament shouldn't be enough to totally sell your Virginia stock, and it's worth noting the Cavaliers won the conference tourney last season. Still, it's tough to blame someone for feeling uneasy in picking Virginia, knowing history's tendency to repeat itself. With that said, bracketology expert Palm says the Cavaliers' seeding should remain strong.
"Virginia's loss to Florida State means the Cavaliers will not get another shot at avenging their losses to Duke or beating North Carolina again," Palm said. "However, it will not knock them off the top line of the bracket. Virginia will still be a No. 1 seed and still be seeded ahead of Gonzaga. The overall No. 1 may be in doubt, though, based on comments from selection committee chairman Bernard Muir on CBS Sports Network this afternoon. It is possible that if Duke wins the ACC Tournament, the Blue Devils could be the overall No. 1 seed."
Florida State does not have the NBA talent of Duke, the only other team to beat Virginia this season, but it does have the length to bother the Wahoos inside in the same way Zion Williamson was able to in both of the Blue Devils' wins. If there's any blueprint to beating Virginia that we can take away from this result, it's that you need both size and the ability to penetrate and finish strong at the rim. That, and hope that somehow one of the best defensive teams in the country has an off-night. 
Virginia has only been to the Final Four twice in program history, in 1981 and 1984, and reached the Elite Eight only once (2016) in the last 20 years. The frustrations and disappointments of early tournament exits weigh heavy on a fan base that is quite ready to see the narratives be reversed. They are tired of hearing that UVA's style of basketball isn't "fun to watch" and very, very tired of hearing about UMBC. 
But it's tough to reverse narratives when they are reinforced by results like Friday night's loss. 
CBS Sports HQ Daily Newsletter
Get the best highlights and stories - yeah, just the good stuff handpicked by our team to start your day.
Please check the opt-in box to acknowledge that you would like to subscribe.
Thanks for signing up!
Keep an eye on your inbox for the latest sports news.
Sorry!
There was an error processing your subscription.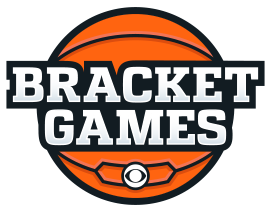 1 DAY LEFT! PLAY FOR A TRIP TO THE 2020 FINAL FOUR®!
Calipari shuts down recent links he may consider leaving Lexington for Westwood

Sign up for CBS Sports' Bracket Games to get in on the March Madness fun

The NCAA Tournament bracket is live so get started filling out your printable bracket before...
The complete television and streaming list for how to watch 2019 March Madness

Your hub for everything you need to know ahead of the 2019 NCAA Tournament

Live scores, updates and highlights -- plus a full schedule -- for First Four action this March...