You may be wondering about the headline. You may be thinking, "Why shouldn't I draft Kyle Schwarber as a catcher if that's what he is?"
In which case you may be unfamiliar with the CBS Sports eligibility rules. Go look him up in your league. It's OK. I'll wait.
You see? Not a catcher.
Look, he didn't make a single appearance at catcher last year as little as he played, and by presuming playing time, we'd be opening the door to a situation where a player is manning a position in your Fantasy league that he hasn't manned in real life in two years or more.
It's not just about making a special exception for Schwarber, which would be completely arbitrary. Give every player who misses significant time complete eligibility from his last healthy season, and you're putting the players who stayed healthy at a disadvantage, giving them a higher threshold to meet for eligibility. How backward is that?
So then you begin fudge their eligibility, suggesting "well, this player could have played this position if his manager was inclined to play him there," and pretty soon, eligibility becomes an afterthought when setting your lineup because so many of your players are so versatile, thereby losing a key part of the Fantasy Baseball experience -- i.e., the struggle to fill every spot.
It's just not a credible solution to the problem, if you want to call it that, and it's a completely unnecessary one because in-season eligibility requirements are so loose. A player can pick up a new position in a week's time -- five appearances, to be exact -- so rest assured, if Schwarber really is a catcher, you'll be playing him there soon enough.
And if he can't get five measly appearances there, then why should anybody get to play him at catcher? Is that really how you want to lose in Week 25? Because someone was able to shoe horn an outfielder into his catcher slot on a technicality? Give me a break.
But there's the rub. The Cubs don't know if Schwarber is a catcher anymore, and Schwarber himself doesn't know. So how could any of us possibly know? He jacked up his knee last April, tearing his ACL and LCL, and knees are kind of a big deal at a position played from a squat. And it's not like he was some defensive stalwart before the injury. More like the Cubs were willing to use him there to keep his bat in the lineup.
Now, they have Willson Contreras, their unequivocal catcher of the future, who they'd also like to keep in the lineup. Why risk greater harm to Schwarber, not to mention the pitching staff, when it's not viable in the long run anyway.
The official stance from the Cubs, as last spoken in December, is this:
"That's the hurdle we haven't really gone over yet," general manager Jed Hoyer said.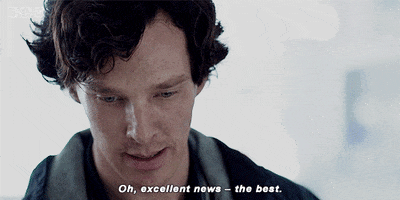 There's another side to the argument, of course. The Cubs also have a full outfield, with Javier Baez's emergence forcing Ben Zobrist out there, and Schwarber is a defensive liability at that position as well. So again, it comes down to how can they fit his bat in the lineup? Catcher is another option.
But occasional starts are a far cry from regular starts, and if those are all he's getting, the requisite five appearances may not come in a week's or even a month's time. It may not come in two months' time or the entire first half. Eventually, yeah, he may be catcher-eligible, but will it happen soon enough for you to reap the benefits?
My hunch is no. My guess is that the Cubs are ready to give up on developing Schwarber as a catcher, this injury making it an easier call. They may talk themselves into using him there in a pinch, especially with their logjam of hitters across the diamond, but it would be so sporadic -- we're talking once or twice a month -- that by the time you could actually play him there, you'd hardly be congratulating yourself for where you took him on Draft Day.
And where you'd take him, at least if FantasyPros' consensus rankings are any indication, is Round 6 of a 12-team league, ahead of catcher standouts Gary Sanchez and Jonathan Lucroy. And maybe if Schwarber was for sure a catcher, that's where he'd belong. His hitting prowess isn't in question, after all. Then again, his eligibility isn't the only thing that is in question.
Why, with all the different pieces they have to work into the lineup, would the Cubs start Schwarber against lefties? He's 8 for 56 (.143) against them so far in his career. You could say "for development's sake," and that's a good answer except for the fact that it also applies to Baez. Again, one of Schwarber or Baez ... or Zobrist or Jason Heyward or Addison Russell or Kris Bryant ... has to sit on any given day, and Schwarber has given the Cubs an easy answer for when to sit him. I'm not saying he'll sit against every lefty, but he'll sit against enough that 500 at-bats may be a stretch.
And if he's a catcher, hey, that's par for the course. Most of them sit at least every fifth day, so relative to the rest of the position, he wouldn't be at a disadvantage. But as an outfielder and only an outfielder, he'd be like a rich man's Joc Pederson, giving him no business going in Round 6.
His going rate depends on him picking up catcher eligibility, and that's not something I'm willing to predict for him. Maybe if he slides to Round 9 or 10, the reward begins to outweigh the risk for me, but the bottom line is you need to draft Schwarber at a point where you're comfortable with him being just a borderline starter for your Fantasy team.