2014 Braves preview: Likes, dislikes
What do we like about the Braves? Their young core. What do we dislike about the Braves? Their quiet offseason. Read about that and more inside.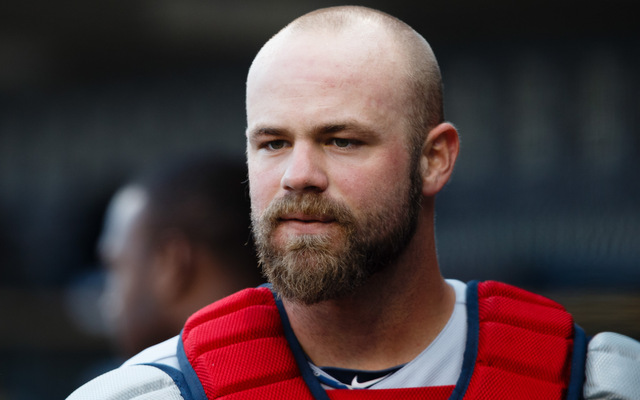 More Braves: Team preview | Over/unders
As part of our preview series, Eye on Baseball will be picking and choosing some "likes" and "dislikes" for all 30 MLB teams heading into the 2014 season. For this installment, we'll run down what we like and don't like about the Atlanta Braves, who won the NL East but were knocked out of the postseason in four games last year.
LIKES
Young core: Few teams can match the young star power of the Braves. Freddie Freeman, Justin Upton, Andrelton Simmons, Craig Kimbrel, Mike Minor, Kris Medlen, Julio Teheran, Jason Heyward ... on and on it goes. That crew will be together for another two seasons -- Medlen, Upton and Heyward can become free agents after 2015 -- and many of them signed long-term contracts in recent weeks. That is the kind of young talent that can lead a team to a title with the right complementary pieces.
Craig Kimbrel: How can you not love Kimbrel? The guy is the unquestioned best reliever in baseball right now and his stats are just silly. For example: 883 batters faced, 381 career strikeouts (43.1 percent). Ridiculous. On an inning by inning basis, Kimbrel is the most overwhelmingly dominant pitcher the game has seen since Eric Gagne was in his heyday. The funny swings and dumbfounded looks on the faces of hitters are worth the price of admission alone.
DISLIKES
Offseason additions: Specifically, the players the team added and subtracted. Signing guys like Freeman and Kimbrel and Simmons to long-term deals were great moves, but they weren't new additions. The Braves lost veteran stalwarts Tim Hudson and Brian McCann, and replaced them with ... Gavin Floyd and Ryan Doumit? Those are two rather significant downgrades. Sure, B.J. Upton can't possibly be that bad again, but will Chris Johnson really repeat what was likely a career year? Dan Uggla has been pretty bad for two seasons now, so bad he was benched for the likes of Ramiro Pena and Elliot Johnson at times last year. He will again be given the second base job. Atlanta is both a win now and win later team, yet they didn't make a single move that stands out as an obvious upgrade this offseason. In fact, they downgraded with the Hudson and McCann departures.
Rotation depth: Medlen, Minor and Teheran are awesome, but it gets a little sketchy after that. Brandon Beachy and Floyd are coming back from Tommy John surgery, Alex Wood has less than two full years of professional experience under his belt, and Freddy Garcia always seems to be teetering on the edge of disaster. Those last two spots in the rotation could be a revolving door for much of a season and the team could have a real problem on their hands if one of the top three guys goes down for a few weeks or longer.
Evan Gattis as an everyday catcher: You won't find many baseball people who think Gattis is up to catching on an everyday basis in the big leagues, but the Braves are going to throw him to the wolves with McCann gone. The team is trusting their young pitching staff to an inexperienced catcher, an inexperienced catcher who hit .236/.266/.398 with 40 strikeouts and five unintentional walks in the final 67 games after returning from an oblique injury. If Gattis isn't clobbering the ball out of the park, he'll be a negative on both sides of the ball.
Get your sports fans something that they'll wear all year

Get 15 percent off any order of more than $75 at CBS Sports Shop

No, you're not imagining things. This MLB offseason has been very slow compared to the last...
Francesa will retire from radio next month, so he'll have plenty of free time next summer

The Twins need help in the rotation, and they may look to the trade market to find arms

Here are the bullet-points of what went down Tuesday regarding MLB and the Braves' punishm...