Alfonso Soriano may be older, but he'll help Yanks' rag-tag RH bats
You'll find less pop among Yankees' right-handed bats than you see at your local chess club championships. And that's why Alfonso Soriano will be a welcome addition in the Bronx. ...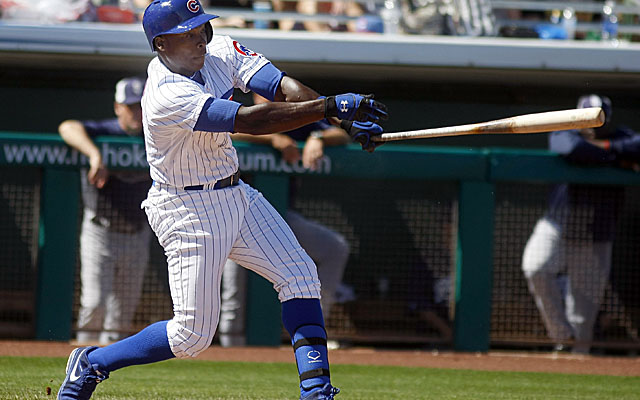 In this year of austerity, A-Rod, injuries and fourth place, the Yankees can use Alfonso Soriano's million-watt smile in their clubhouse.
They also can use his right-handed bat.
Not that he's anywhere near the player who clubbed 39 homers and scooped up 102 RBI for them in 2002. Nor is he the player who once bashed 46 homers and produced a career-high .901 OPS for the Nationals in 2006.
But with 17 homers for the lowly Cubs in 93 games this season, Soriano, once commissioner Bud Selig signs off on this deal, immediately will rank second on the Yankees in home runs behind Robinson Cano's 21.
Soriano, in fact, has out-homered the Yankees' entire team by himself this month. He has eight, tied for the most in the majors. The Yankees have seven.
You may have heard, the Bronx Bombers are no more. Going into tonight's series opener with Tampa Bay at Yankee Stadium, they have not received a home run from a right-handed hitter in more than a month, a span of 399 right-handed at-bats.
Where have you gone, Jayson Nix? Yes, it was Nix, who smacked the Yankees' last right-handed home run way back on June 25. And we know where Nix has gone. To the disabled list (hamstring), like so many other Yankees.
Nix's is the only homer by a right-handed Yankee in the club's past 56 games, dating back to May 23. That covers a staggering span of 767 right-handed at-bats – and counting.
The Yankees now have gone 27 consecutive games without a home run from a right-handed hitter, their longest such streak since 1971, according to the Elias Sports Bureau. That's two years before even the designated hitter was instituted (first-ever DH at-bat: Ron Blomberg, of the Yankees).
Overall, right-handed or left-handed, the Yankees have been held homerless in seven consecutive games, equaling their longest streak since June 12-17, 1996. If they fail to knock one over the fence tonight against Joe Maddon's Rays, the seven-game drought will match their longest streak since April, 1990.
This is why the Yanks are Hoovering up bad contracts like kids racing down the street to catch the ice cream truck.
Assuming the Commissioner's Office signs off on this deal, the Yankees will have nine players making $15 million or more this season. Part of that is because the New Yankees go panhandling frequently: They will pay less than half of the $25 million remaining on Soriano's existing contract, colleague Jon Heyman reports, an estimated $7 or $8 million.
The Cubs, like the Angels before them with Vernon Wells, are happy to help a brother Yankees club in need. Desperate to unload Wells this spring, the Angels agreed to pay $29 million of the $42 million left on the outfielder's contract.
When they acquired Ichiro Suzuki from the Mariners last July, they agreed to pay only $2.5 million of the roughly $8 million left on the one-time superstar's deal. (They subsequently re-signed him over the winter).
Where they once were a proving ground for Derek Jeter, Mariano Rivera and world championships, the Yankees have become a dumping ground for toxic contracts.
Pride of the Yankees now equates to squeezing a few extra million bucks from a trade partner to cover another bad contract.
They haven't had a chance, with the exodus of marquee (and productive) players to the disabled list. Jeter, Mark Teixeira, Curtis Granderson, even A-Rod … the list of players who once instilled fear in every opposing pitcher now simply is causing havoc on the clubhouse ice machine. There isn't enough to go around.
Nor, are there enough long balls to go around. The Yankees' 49 homerless games this season already are 18 more than all of last year, when they failed to homer in only 31 of 162 games. In these games in which the ball stays in the park, the Yankees are 17-32.
So no, Soriano at 37 is not the same player he was when he was a young colt of 26, or even 30.
But yes, he can help his former club – especially given his proclivity for mid-summer power binges.
Besides, hey … it beats installing A-Rod back into the lineup.
L.A. manager Dave Roberts indicated that Puig's benching was related to more than one inci...

Manager Torey Lovullo said so on Monday

Let's see how SportsLine forecasts the race for MLB's 10 playoff spots
Monday kicks off the final week of MLB action. Let's take a look at everything that went d...

No other rookie in baseball history has hit more home runs than Judge has this year

Jays have said goodbye to Encarnacion and will to Bautista. Should they move on from Donaldson,...