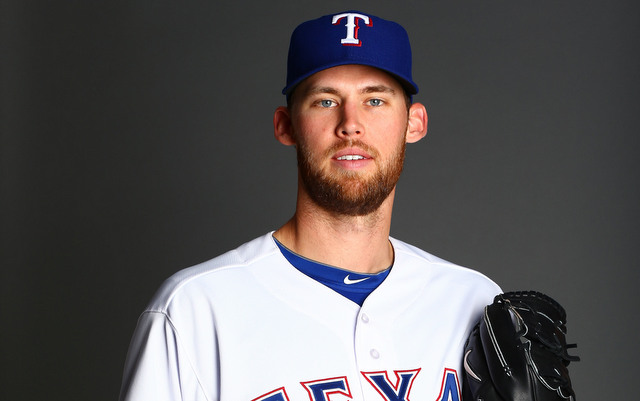 More MLB: Power Rankings | Expert Picks | Latest news & notes | Fantasy news
It wasn't long ago that hard-throwing right-hander Daniel Bard was one of the most dominant relievers in baseball. He posted a 2.88 ERA with a 1.06 WHIP and 213 strikeouts in 197 innings as a setup man for the Red Sox from 2009-11.
Bard, now 28, ran into some control problems when Boston moved him into the rotation in 2012, walking 43 while striking out only 38 in 59 1/3 innings. A stint in the minors didn't do him any good. In fact, the control problems only got worse. Bard walked 56, hit 10 batters and uncorked 20 wild pitches in 47 1/3 minor league innings from 2013-14.
An abdominal strain sidelined Bard for much of last season, and back in January he underwent surgery for Thoracic Outlet Syndrome. In a nutshell, some muscles in his shoulder were compressing a nerve. Josh Beckett missed most of last season following the same surgery. Chris Carpenter's career ended in part because of it. So yeah, it's pretty serious.
The hope was that once healthy, Bard would get back to being an effective pitcher. He bounced from the Red Sox to the Cubs last year and signed with the Rangers as a minor league free agent over the winter. Bard returned to game action at Low Class-A a few weeks ago and the results have been disastrous thus far:
• 18 batters faced
• nine walks
• seven hit batters
• two outs (one strikeout, one ground out back to the pitcher)
• 175.50 ERA and 13.43 WHIP
Ugh. Yeah, Bard is only six months out from surgery, but this is Steve Blass disease level stuff. And it's a continuation of what he was doing before surgery.
It's amazing and sad how quickly a career can unravel. It always blows my mind when young players turn down big money extensions early in their career.