Mets, Phillies argue after Hansel Robles quick pitches Darin Ruf
Quick pitches are against the rules and possibly dangerous, and the Phillies bench let Robles and the Mets know.
Quick pitches are expressly forbidden in the major league rules, though umpires rarely enforce the rule by calling an automatic ball. Usually, they'll just call time out, and no pitch is officially recorded. This is what happened Tuesday night in the seventh inning after right-hander Hansel Robles of the Mets threw a quick pitch to Darin Ruf of the Phillies. Ruf wasn't ready -- wasn't even looking up -- when Robles tried delivering the first pitch of the at-bat.
Umpire Dan Bellino emerged from his crouch and called for time as Robles delivered, but the Phillies bench -- notably Jeff Francoeur and infamously hot-tempered coach Larry Bowa -- wasn't happy and screamed at Robles. Francoeur even left the dugout and walked toward Robles, who walked off the mound and screamed back. Bellino yelled for Francoeur to get back into the dugout before Bowa took over as lead arguer and walked onto the field toward the pitcher.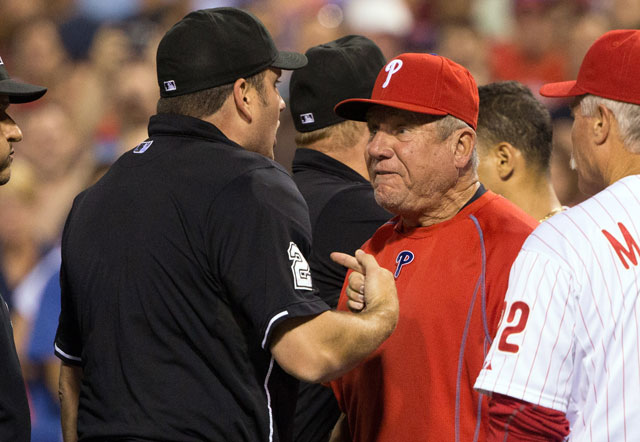 Bellino ejected Bowa, whose face turned different colors as he worked himself into a classic frenzy. Bowa was slow to collect his things in the dugout and resumed yelling at Daniel Murphy, apparently because he performed a bat flip the night before during a blowout Mets victory. The umpire also warned both benches, in case anyone felt the need to try a purpose pitch. No further incidents occurred, and the Mets won 6-5.
Watch:
Robles later said he had gotten a signal from Bellino that it was OK to deliver a pitch, but even so, he still violated the spirit of the quick-pitch rule, which is that pitchers need to give batters a chance to be ready. If Robles had waited a half-second more to deliver, the Phillies wouldn't have argued. Instead, as Mets broadcaster and former pitcher Ron Darling noted, Robles was trying to gain an advantage on the batter, who could have been compromised in defending himself if the pitch happened to be wild up and in.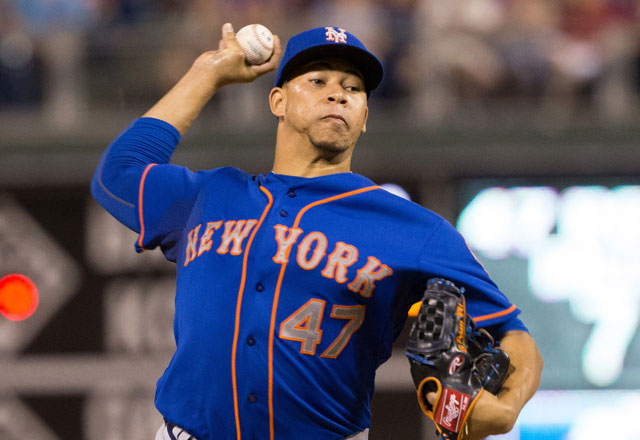 It's always fun to see Bowa blow a gasket. That aside, Bellino should have called an automatic ball on Robles. Just calling time out won't be enough for him, or any other pitcher, to stop quick pitching. Umpires, however, almost never do it. Partly why: Because it involves making a judgment. Was a pitcher quick pitching for an advantage, or was he just being quick? Maybe just ignore that question and call out the quicksters no matter what.
CBS Sports HQ Daily Newsletter
Get the best highlights and stories - yeah, just the good stuff handpicked by our team to start your day.
Please check the opt-in box to acknowledge that you would like to subscribe.
Thanks for signing up!
Keep an eye on your inbox for the latest sports news.
Sorry!
There was an error processing your subscription.
On Friday night, Aquino hit his 12th home run since being called up on Aug. 1

Here is everything you need to know about the day in baseball
Injuries are piling up for Tampa Bay in the midst of a tight AL wild card race

Garcia has struck out 159 batters in 105 2/3 minor-league innings this year

The Little League World Series is underway in South Williamsport