Oakland extends lease with Athletics through 2015 season
The A's and the city of Oakland have agreed to extend the lease in O.co Coliseum through the 2015 season.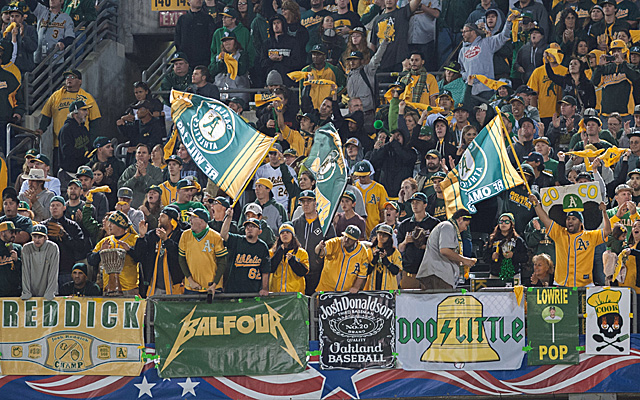 The Oakland Athletics will remain in O.co Coliseum through the 2015 season, as an agreement on a lease extension was reached with the city of Oakland Monday.
At least that's what the mayor says:
Great news today! We've reached a lease extension deal for both the #Oakland @Athletics and the @RAIDERS, going through the 2015 seasons!

— Jean Quan (@jeanquan) November 25, 2013
Several weeks ago, some reports noted the threat of Major League Baseball possibly forcing the A's to share AT&T Park with the Giants for a year or two, but that isn't happening for now. Negotiations on a new lease for O.co Coliseum took place for around seven months before an agreement was reached.
Still, the A's stadium situation remains in limbo thanks to a territorial dispute with the Giants over San Jose and Major League Baseball doing very little -- in four and a half years, mind you -- to help solve the dispute.