Rays eye Dodgers' prospects, but it's too high a Price for LA to pay
Tampa Bay is said to have asked about the Dodgers' elite guys in early David Price trade talks. But LA should just say no.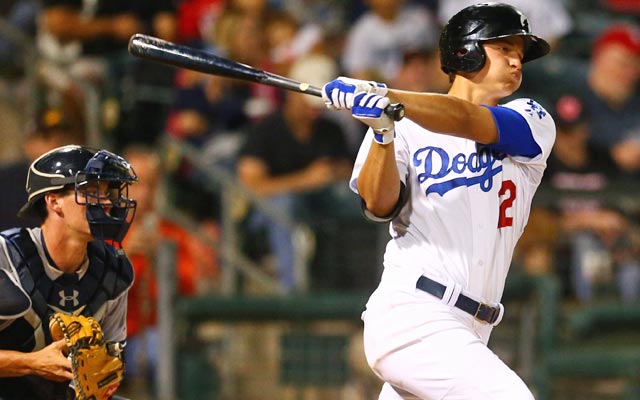 Heyman: Best winter signings | Expect Price trade in late July
NEW YORK -- The Dodgers have a handful of the most elite prospects in the game, as usual, and word is that the Rays have suggested they'd like "most of them" if they were to consider trading ace lefthander David Price to Los Angeles.
It's hard to know exactly what "most of them" means, but if it means trading two of the Dodgers' consensus top three prospects -- brilliant hitting shortstop Corey Seager, 17-year-old wunderkind lefty Julio Urias and athletic center fielder Joc Pederson -- they should pass.
And if it means just Seager, one of the very best hitters in minor-league baseball, the Dodgers should pass, too.
If there's anything more precious than prospects in the game, it's prospects who can hit, and the Dodgers have two of the very best. They are indeed a logical place for Tampa Bay to turn when it's ready to trade Price, who will quite likely be the pitching prince of the trade market. And nobody can blame the Rays for setting a high price for Price, one of the very best in the game.
The Dodgers are also logical for some very good reasons: 1) they are a prime contender and are hungry for a title after seeing their main rival Giants win two in the past four years, 2) they have the prospects, 3) they've been willing to trade prospects in the past, at least more so than most teams and 4) they have the money to pay Price this year, next year and forever.
The Dodgers of Guggenheim and Magic and the rest have been bold since they came on board a couple years back, so don't count them out here. They made the trade with Boston  to take on a couple hundred millionwith Adrian Gonzalez, Carl Crawford and Josh Beckett two summers ago in what looked like lunacy but turned into genius (or at least a lot closer to genius than lunacy).
But back in those days, the Dodgers desperately wanted to re-establish credibility following an all-time, penny-pinchingly bad owner. They had a TV deal pending and they needed to show they were serious by spending a little extra cash after giving $2.15 billion to said penny-pincher for the storied team.
The Dodgers surely like Price, and they may be tempted to do a deal. But they need to be cautious.
Nothing against Price, who's one of the best pitchers in the game, who has according to one executive a "sick" strikeout-to-walk ratio (144 strikeouts to 14 walks heading into Tuesday night's game here against the Yankees) and who is back on his game after some worrying moments earlier. He surely is a lot better than that 3.63 ERA he carried into Tuesday's game.
Price surely would give the Dodgers an even more terrific rotation than they already have. But he wouldn't guarantee a title, no one can do that. So they need to think long and hard before relenting on "most," or even many, of their elite prospects, who also include pitchers Chris Anderson and Zach Lee.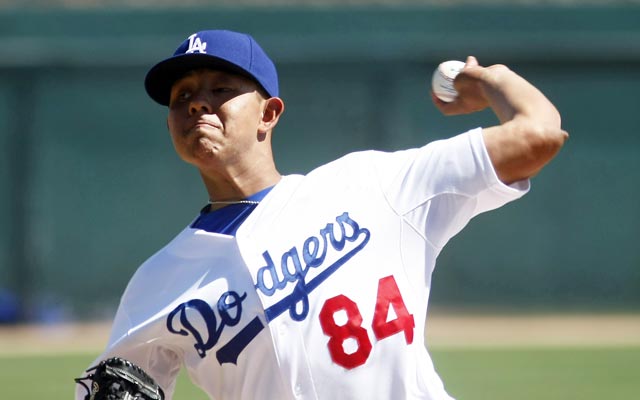 If the Dodgers have a feeling they can always find and develop more players (scouting director Logan White, VP of player development DeJon Watson and their staffs do a superb job), it isn't hard to blame them for feeling that way. But talents like Seager, Urias and Pederson don't come along every day, even if it sometimes seems that way for the Dodgers.
They should keep this in mind: It's amazing how few hitting stars scouts are finding in the minors these days ("if you think the hitting is bad in the majors, you should see the minors," one AL scout said). And not so amazing, there just aren't 17-year-old arms like Urias'.
Urias, who basically came for $1 million in a quartet of young Mexican prospects (the outlay was $1.8 million for all four), throws 90-95 with a plus breaking ball, and plus changeup. And did we say he's just 17?
Urias, Seager, Pederson, Anderson and Lee may all be among the top 50 prospects in the game, according to one rival GM. The Dodgers have other good ones, too, like pitchers Chris Reed and Tom Windle. So maybe there's a deal to be made only surrendering one from the top five. Maybe Pederson plus two others out of their top five would work.
But certainly not most of the top prospects. No way most.
The Dodgers already have the best rotation in the National League, and while Price would improve anyone's staff, including theirs, he'd improve everyone else a lot more. As things stand, the Dodgers already have the best pitcher in the game (Clayton Kershaw), about the best No. 2 pitcher in the game (Zack Greinke), a strong No. 3 pitcher (Hyun-Jin Ryu) and maybe the strongest No. 4 pitcher (a resurrected Josh Beckett).
Should they acquire Price, as things stand Dan Haren, coming off a shutout, is out of a spot. Ryu or Beckett likely would be out of the playoff rotation. Sure, they'd be better with Price, but not as drastically better as most other teams would be.
The Dodgers can afford it, of course. But they've said they won't carry a $235-million payroll forever. Well, with Price, it goes to $255 million next year, as he'll be due $20 million via arbitration.
Of course it's the Dodgers and they can deal with that later. The real reason they should say no is the prospects. They've said they only bought big early to re-establish prominence, that they want to be a team that drafts and develops. Now is a time to show us that's true.
Urias could be a top-of-the-rotation starter. Folks couldn't believe it when he made it to spring training this year looking younger than the bat boys.
Seager, batting .347 at Class-A Rancho Cucamonga,  is bound to be a star even if he has to be moved from shortstop. Seager (the kid brother of Kyle Seager) was picked one spot ahead of Michael Wacha, and the Dodgers don't regret it.
Pederson, though he strikes out a fair amount, practically can't miss, either.
Anderson, a late bloomer, is up to 98 mph. Lee, the LSU QB recruit they won with a big bonus, could be great, too. Though he's settling in around 89-91, he's surviving in the Pacific Coast League, a graveyard for pitchers.
The Dodgers probably don't need my advice, as they've done a nice job protecting the prospects they absolutely couldn't trade in this regime, meaning Kershaw and Matt Kemp. They would have preferred not to surrender Rubby De La Rosa and Allen Webster in the Red Sox blockbuster, nor Nate Eovaldi for Hanley Ramirez, either. But they can live with those deals.
If they trade Seager or Urias, and they turn out to be the superstars folks expect, they will likely live to regret it.
Boston wants to add two big bats to their lineup, not just one

Even more relievers signed on the final day of the Winter Meetings

Keep tabs on the top 50 free agents right here
The league is not happy Ohtani's medical information leaked

Kansas City and Baltimore were quite busy at the Rule 5 Draft

Piscotty's mother was diagnosed with ALS earlier this year