Report: Giants and Marlins being investigated for wage violations
There is widespread concern about pay practices in baseball as two teams are now being investigated.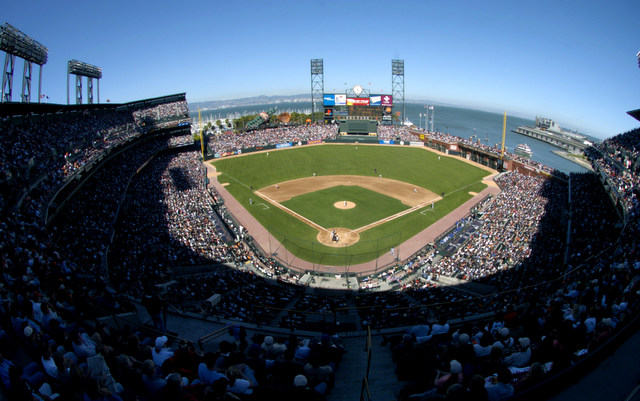 According to Myron Levin and Stuart Silverstein of FairWarning.org, the San Francisco Giants and Miami Marlins are being investigated by the U.S. Department of Labor for possible federal wage violations. There is concern about widespread questionable pay practices throughout baseball.
The Giants are being investigated for "possible improper use of unpaid interns." This is the Labor Department's second investigation into the team for their pay practices of lower level employees. The first occurred relatively recently. An attorney for the Giants and Major League Baseball refused comment. Here's more from Levin and Silverstein:
Officials with the department's Wage and Hour Division announced in August that the Giants had resolved the prior case by agreeing to pay $544,715 in back wages and damages to 74 employees. Many were clubhouse workers the agency said were paid at a daily rate of $55 but who sometimes worked so many hours that they got less than minimum wage and no overtime. The federal minimum wage is $7.25 per hour.

In announcing the settlement, Susana Blanco, director of the San Francisco district office of the Wage and Hour Division, said she was "encouraged that the Giants acted to resolve this issue" but disappointed "to learn that clubhouse workers providing services to high-paid sports stars weren't making enough to meet the basic requirements of minimum-wage law."

The Giants also were found to have improperly classified some workers as exempt from overtime pay, including clubhouse managers and video operators at both the parent team and its minor league affiliates.

The Giants in June also reached a $500,000 settlement in a private class action suit on behalf of security guards, who had claimed they were owed back pay for overtime and for working through breaks and meals.
A spokesman for the Marlins said the team doesn't believe any of their "current labor practices are improper ...We can confirm that the Marlins have been and will continue to cooperate fully with the Department of Labor."
The Labor Department urged the commissioner's office to look into a "catalog of issues" that stemmed from the first investigation into the Giants. Questionable pay practices were said to be an "endemic to [the] industry." Concern about the use of unpaid interns is widespread.