Report: Manfred, Brosnan, Tom Werner finalists to be next commish
According to Bob Nightengale, MLB has settled on three finalists to succeed Bud Selig, and they'll be a vote soon.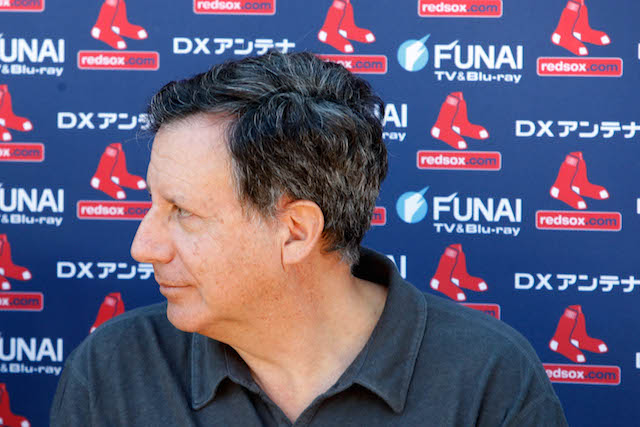 More MLB: Power Rankings | Expert Picks | Latest news & notes | Fantasy news
According to USA Today's Bob Nightengale, Major League Baseball has winnowed down its field of commissioner candidates to three names: MLB chief operating officer Rob Manfred, MLB executive vice president of business Tim Brosnan, and Boston Red Sox chairman Tom Werner. 
Nightengale adds that owners will vote on Bud Selig's replacement on Aug. 14. CBSSports.com's Jon Heyman confirms that the vote will indeed take place on that date. 
Manfred has long been regarded as the frontrunner, in part because of his years of experience as Selig's trusted lieutenant and also because of his ability to work closely and productively with the MLBPA. Werner's name is a new wrinkle, though. 
As Nightengale notes, the new commissioner must be elected by at least 23 of MLB's 30 owners. It's worth remembering that, while some strain to view the commissioner as an impartial overseer of the sport, in reality he serves at the pleasure of team owners and thus has heavy incentives to represent their interests. As such, they'll elect the candidate who seems best willing and able to do that. The rub, of course, is that "ownership interests" aren't always agreed upon. 
The Grapefruit League and Cactus League seasons started on Friday

Data will be collected and then used to determine whether humidors are necessary in 2019

Spring training play began on Friday, and the Stoneman Douglas tragedy was on the mind of MLB...
Baseball players forced to take pictures usually lead to fun for all of us

One of the most celebrated programs in baseball is looking to continue its run

A closer look at the teams in the Cactus League and Grapefruit League