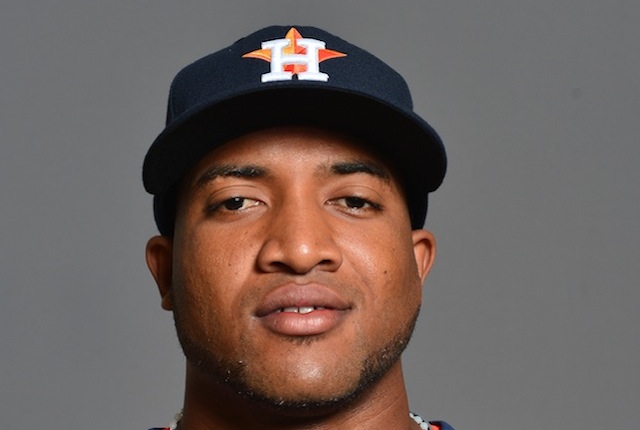 More MLB: Power Rankings | Expert Picks | Latest news & notes | Fantasy news
At this writing, Astros outfield prospect Domingo Santana is batting .297/.374/.493 as a 21-year-old in Triple-A. That good production comes after a 2013 campaign in which he slugged .498 with 25 homers as a 20-year-old in Double-A. In other words, Santana is becoming a potentially important part of Houston's rebuild. 
The Astros acquired Santana as part of the 2011 trade in which they sent Hunter Pence to the Phillies. Houston also landed Jon Singleton and Jarred Cosart in that same deal. So it's turning out to be pretty costly for the Phils and GM Ruben Amaro. 
Why are we talking about this trade almost three years later? Well, here's this most interesting recent nugget from Jose de Jesus Ortiz of the Houston Chronicle ... 
Less than two months after they picked George Springer from the University of Connecticut, the Astros sent Pence and cash to the Phillies on July 29, 2011, for Cosart, Singleton, Zeid and a player to be named, which ended up being Santana. In spring training, a Phillies official admitted that Santana wasn't actually supposed to be on the list that was given to the Astros to pick from to satisfy the final piece on Aug. 15, 2011.
Woof. So, by virtue of front-office oversight or clerical error or a game of telephone, Santana wound up on the list of players from which the Astros could choose the final piece of their haul. As Ortiz writes, he wasn't supposed to be on that list. He was, subsequently and wisely, chosen by the Astros. That's ... remarkable. 
The Phillies, you see, are quite possibly not a well run organization these days. 
(Winks of CBS eye: @paul_boye)