There's a story behind this Tigers T-shirt
The story behind this bit of unofficial Detroit Tiger merchandise is not a happy one.
More MLB: Scoreboard | Standings | Probable Pitchers | Sortable Stats | Odds
There's a story behind this Tigers T-shirt that's presently for sale at Down With Detroit: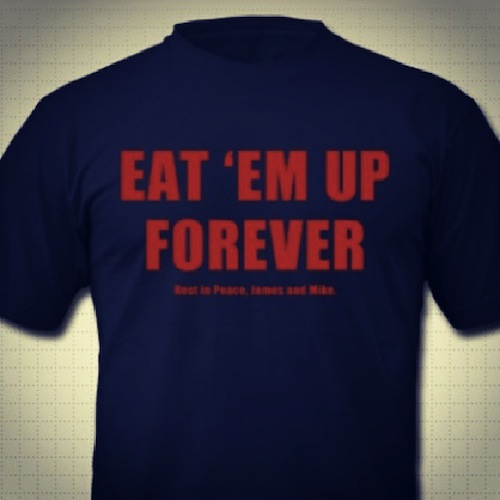 If you squint, you make out the words "Rest in Peace, James and Mike." If you click through, you find the words "All proceeds will be donated towards the funeral and/or homeless related charities."
Like I said, there's a story here.
As Dave Hogg of FoxSports Detroit eloquently teaches us, James VanHorn was a former welder whom hard times rendered indigent. "Dreadlock Mike" couldn't walk and lived in a wheelchair -- not "got around in a wheelchair" or "used a wheelchair," but lived in one. Both men were fixtures outside Detroit's Comerica Park before and after Tigers games. Here they are: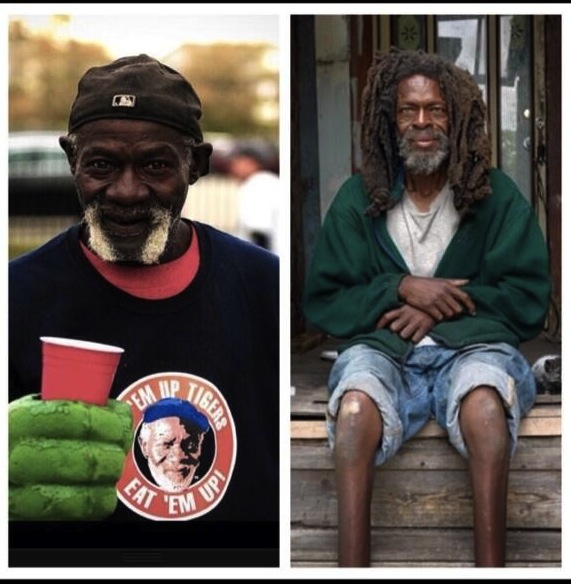 (Image: @DillonMcGough)
VanHorn was famous for his "Eat 'em up Tigers!" chant and his affable nature. Dreadlock Mike, who usually hung around the Fox Theater across the parking lot, was his friend and fellow traveler in misfortune.
And here, in Hogg's words, is what happened to them:
Friday night, about five hours after the end of the Tigers-Phillies game, Van Horn, 65, was pushing the wheelchair of another Comerica Park regular, a homeless man with no feet known as "Dreadlock Mike." Both men were struck and killed by a vehicle that fled the scene, according to witnesses. Another vehicle hit Mike's wheelchair and drove away.
As you've figured out by now, those shirts are being sold to pay for each man's funeral.
"We always stopped and talked to him, had some good laughs, he was a nice guy," Tigers fan Floyd Roberts said of Van Horn. "He was probably the biggest Tigers fan there was. He was a legend."
Like the T-shirt says: Rest in peace, James and Mike.