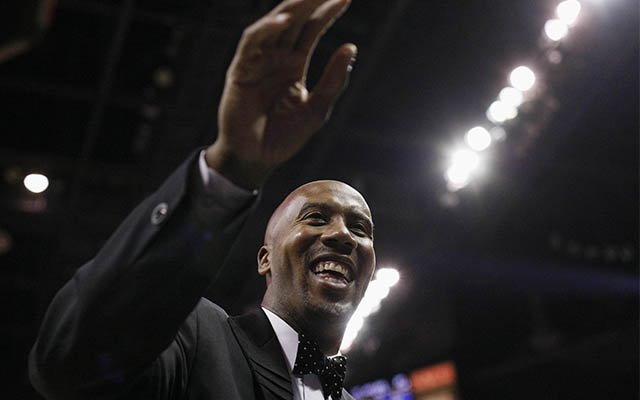 The San Antonio Spurs have a rich history of good players, and they've honored a number of players who weren't superstars, but were beloved by the franchise. They've retired seven jersey numbers, including David Robinson's No. 50 and Avery Johnson's No. 6. But Bruce Bowen's No. 12 is coming out of the moth balls, and being given to LaMarcus Aldridge. From the San Antonio Express-News:
With the blessing of its previous owner, Bruce Bowen's No. 12 is coming out of retirement so that the Spurs' latest All-Star addition can don his preferred digits."You want LaMarcus to feel part of the family," Bowen told the Express-News. "If I can have a hand in that, shoot, why not? I don't play anymore."Consider it a "Welcome to San Antonio" gift for Aldridge.
Source: With Bowen's blessing, Spurs to give No. 12 to Aldridge - Spurs Nation. 
It's a class move by Bowen, and reflective of the family atmosphere the Spurs have tried to extend to its players despite the iron walls that keep the public eye out of the interiors of AT&T Center. Aldridge might consider changing though. That's a franchise legend, and while Aldridge is a much better player than Bowen was, Bowen won titles with the Spurs and means something to the city. Deferring to Bowen would be a class act.
Still, this entire ordeal did bring up a surprising fact to me. NBA Top 50 all-time player, former MVP and NBA champion Moses Malone's number hasn't been retired by the Sixers. That should tell you how crazy these retired jersey situations can get.