Grade the Trade: Pelicans acquire Omer Asik for first round pick
The New Orleans Pelicans traded a protected first round pick to the Houston Rockets for Omer Asik.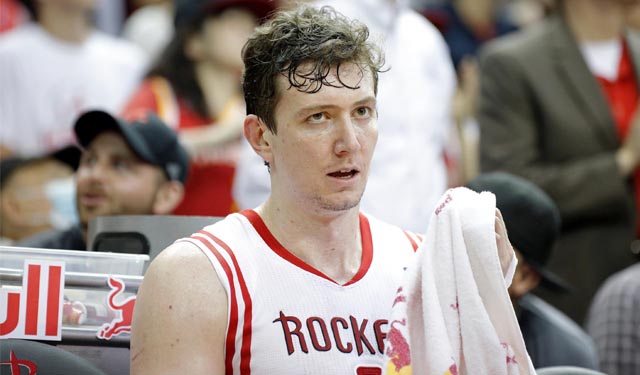 More Offseason Analysis: Coaching changes, news | Free Agency | Draft
The New Orleans Pelicans and Houston Rockets have reportedly agreed to a deal that will send Omer Asik to the Pelicans in exchange for a protected first round pick in 2015 and $1.5 million. How does this benefit both teams if in fact it actually does? Let's grade the trade and see how both sides made out on their respective acquisitions. 
Houston Rockets receive 2015 first round pick
The Houston Rockets accomplish everything they love to do with their trades over the past few seasons. Daryl Morey has put himself in position to clear cap space while acquiring an asset in the form of a draft pick. It's no secret the Rockets are looking to clear enough cap space to bring in a third star next to Dwight Howard and James Harden. They have to get rid of the contracts of Omer Asik and Jeremy Lin in order to accomplish such a thing. Half of that is done and in the process, they've acquired a first round pick they're likely to secure in 2015.
The pick is protected in the top 3 and from 20 on through the end of the first round. If the Pelicans make the playoffs, they'll most likely have to be higher than the 8-seed in order to keep their pick. The Rockets can use this in a sign-and-trade for one of their star hopefuls or they can possibly use it for Plan C of trying to acquire Kevin Love by dangling a great first round pick that is likely to be available right away.
The only way this deal backfires on the Rockets is if they can't lure LeBron James or Carmelo Anthony and don't convince the Minnesota Timberwolves to send Love their way. If they miss out on the third star and the Pelicans somehow keep their pick next year, the Rockets haven't lost this trade but they've potentially given away a nice rotation player for not much of an immediate return. That's not a loss, per se, but it halts the building process Morey is trying to accomplish and they'd likely eat up the cap space with Chandler Parson's new deal. It's basically a win-win for them. 
Grade: A-
New Orleans Pelicans receive Omer Asik, $1.5 million cash
This is certainly a risk for the Pelicans in the sense that they've now essentially traded three first round picks for Jrue Holiday and Asik. That's not bad as long as they become the playoff team they're pushing to become. The idea of adding Asik next to Anthony Davis is a big win for this team on the court. Davis isn't just a guy hanging around the basket, so you shouldn't see the spacing issues the Rockets had when they had Howard and Asik on the court together. You'll have a solid rim protector and rebound in Asik around the paint on defense and Davis will be allowed to freelance a bit more with his help defense decisions.
For a team that had the sixth worst defense in the NBA, this is a big move. Part of that was health of the team throughout the season but Davis never had proper help inside. This should allow him to take less of a beating physically when he's on the floor and help him from missing so many games each season. It also puts Ryan Anderson firmly on the bench in a Sixth Man role, which can be perfect for lineup adjustments and the versatility of the team's attack. 
But if they don't make the playoffs and fail to have a draft pick for a second straight year and Asik leaves after his contract is up in the summer of 2015? This could be the end for Dell Demps in New Orleans.
Grade: B
Tensions between refs and players have been high this season, so it was time for a sit-dow...

Irving is known for his controversial flat-Earth comments

George will be an unrestricted free agent in the summer
Durant said playing good basketball is more important than ending up with the best record

Follow along with all the news, notes and highlights from All-Star Saturday night

The 13 finalists will find out if they have been selected on March 31