Nene compares Anthony Davis to Dhalsim from Street Fighter
Anthony Davis is impressing everybody with Team USA.
• 1 min read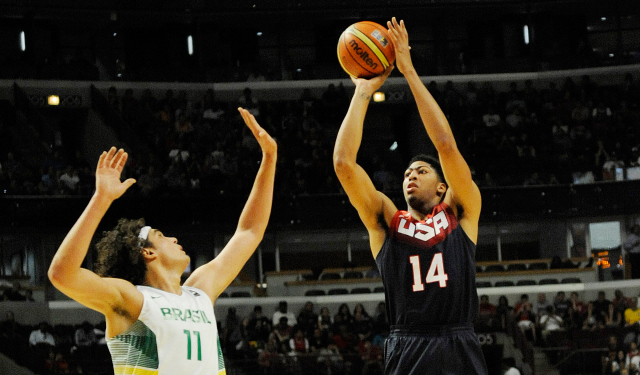 Offseason: Free Agency | Latest from Ken Berger | Rumors
Anthony Davis is otherworldly, and people who didn't watch much of the New Orleans Pelicans last season are seeing it as he stars for Team USA this summer. With Davis' mobility, length, speed, skill and instincts, there really isn't an NBA comparison for him. So, after playing against him as a member of the Brazilian national team on Saturday night, Nene got creative. Via NBA.com's Steve Aschburner: 
What, Nene was asked, did he think of Anthony Davis, the young New Orleans center who dominated (20 points, eight boards five rebounds) at both ends?

"He looked like Dhalsim," Nene said.

Who?

"Dhalsim. The street fighter. Like a cartoon. With both hands. He was catching everything. Yeah."
Let's take a look, then.
Exhibit A (Davis):
Exhibit B (Dhalsim):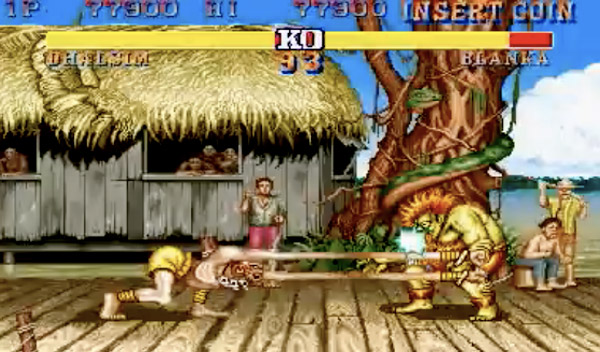 Both Davis and Dhalsim tend to stretch their arms far beyond what their opponents expect, and they use that ability to pull off feats that no one else can. You might think you have Davis or Dhalsim at a safe distance, but you probably don't.
Nene was onto something here.
There are plenty of playoff contenders who could use Ilyasova's services

Durant says he probably wouldn't have gone to college because he 'needed the money'

Ball, who has missed the last 15 games with a sprained MCL, will be on a minutes restricti...
Larry Hartstein is in the midst of his best run of the season and released a pick for Mavericks...

Larry Hartstein has nailed 19 of his last 25 NBA picks and just released a play for Cavs vs....

The defending champs made their own plans after being disinvited to the White House