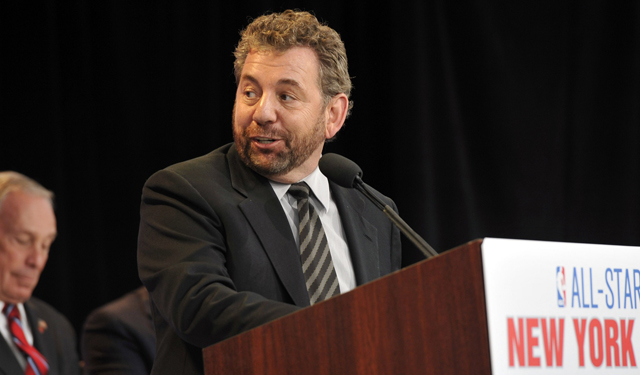 The Knicks appeared to have a deal in place for Raptors guard Kyle Lowry, but that's where owner James Dolan stepped in. 
According to the New York Daily News, Dolan vetoed the deal more out of fear of public perception than concerns over if the deal was right or not. 
Within the span of 15 hours, the Knicks had reached a decision to acquire Toronto Raptors point guard Kyle Lowry before the trade was vetoed — at least for now — by Garden chairman James Dolan, the Daily News has learned.

According to a source familiar with the talks, Dolan had second thoughts about trading for Lowry and was also — what else? — enraged that details of the proposed deal had been leaked to the media.

[...]

"Dolan didn't want to get fleeced again by Masai," was how one Knicks source put it. "They had a deal ready ... There are two problems. Dolan didn't like that someone from his group leaked it to the media, and the other problem is the Knicks seem to have too many (people) involved with making decisions."
Well, that's one reason not to make a trade, I suppose.
The rumored deal involved Raymond Felton and Iman Shumpert and possibly Metta World Peace for Lowry, and a 2018 first round pick. Quite a lot to give up for a mid-level point guard on an expiring deal. Though it wasn't all bad, because the Knicks would be off-loading the two years left on Felton's deal, so they'd at least pull that. 
Really, it wasn't all that horrible of a trade. Giving up Shumpert would sting, especially since he's probably the Knicks most valuable trade asset outside of Carmelo Anthony, and letting go of another first rounder is just what the Knicks do. It's not like Lowry is the missing piece or anything between 6-15 and contending, but he would make them better. 
But for now, it's off. Because Dolan says so.