Reports: Wizards, Rockets, Pelicans turn Asik, Ariza deals into 3-way trade
In a three-way trade, Omri Casspi is reportedly headed to New Orleans and the Wizards will get a trade exception.
• 1 min read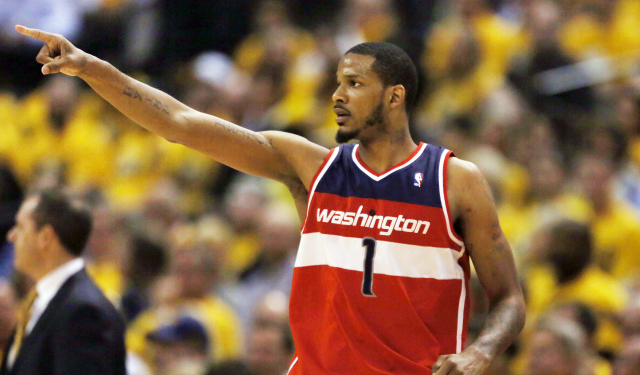 More Offseason Analysis: Coaching changes, news | Free Agency | Draft
The Washington Wizards, Houston Rockets and New Orleans Pelicans have reportedly agreed to a three-way trade, per NBA.com's David Aldridge and USA Today's Sam Amick. Here's how it's going to shake out:
Wizards get: $8.5 million trade exception, Melvin Ely's unguaranteed contract
Rockets get: Trevor Ariza, Alonzo Gee, New Orleans' 2015 protected first-round pick
Pelicans get: Omer Asik, Omri Casspi, $1.5 million cash from Houston
That's a pretty nice trade exception for Washington. With the Paul Pierce signing and now this, the Wizards have recovered pretty nicely after what initially looked like a devastating loss.
A look at the context of the schedule and who plays who when, and how far they travel during...

Durant took on rapper Lil Dicky and actually might have lost

A report that James would once again be leaving Cleveland made the rounds on Wednesday
Known for his 'take that for data' rant, the Grizzlies coach touched on a number of important...

Wade's days with the Chicago Bulls appear to be numbered

Misty Suri will reportedly keep his job with the New Orleans Pelicans