Agent's Take: Matt Ryan and other unfinished NFL business
With training camps inching closer, former agent Joel Corry looks at the contract situations of Matt Ryan, first-round picks, Ryan Clady and other players who have unfinished business.
NFL business comes to a standstill when mandatory mini-camps end in the middle of June. Things typically pick back up the week following the Fourth of July.
Two lucrative deals have been completed since business resumed. Restricted free agent Victor Cruz signed a six-year, $45.879 million contract (including $15.625 million in guarantees) with the New York Giants. Matthew Stafford received a three-year, $53 million contract extension (with $41.5 million in guarantees) from the Detroit Lions.
Here's a look at some key outstanding offseason business matters, most of which should be completed before training camps opening this month.
Matt Ryan's Contract Extension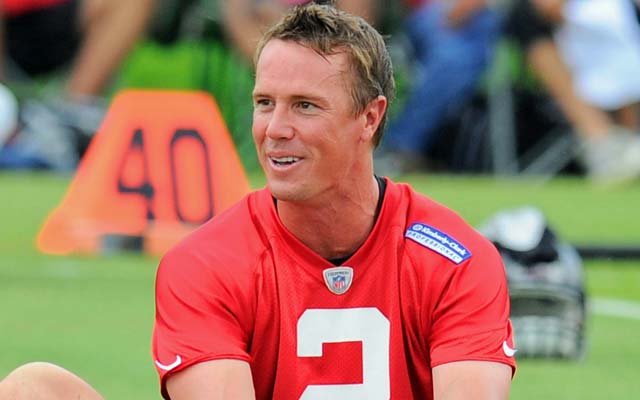 Matt Ryan could be the next quarterback to benefit from the changing quarterback salary landscape. In addition to Stafford, Aaron Rodgers (five-year extension, $110 million, $54 million in guarantees), Joe Flacco (six years, $120.6 million, $52 million in guarantees) and Tony Romo (six-year extension, $108 million, $55 million in guarantees) have gotten new deals during the offseason. Ryan, who is scheduled to make $10 million in 2013, is entering the final year of the six-year rookie contract (worth up to $72 million with $34.75 million guaranteed) that he signed in 2008.
The Atlanta Falcons should have more of a sense of urgency for a new deal than Ryan. If Ryan plays out his contract, the Falcons will be required to use an exclusive franchise tag on him next year in order to prevent him from negotiating with other teams. It would be a huge risk to place a non-exclusive franchise tag on Ryan because a team potentially in dire need of a quarterback and expected to have an abundance of salary cap room in 2014, such as the Jacksonville Jaguars or Oakland Raiders, would be willing to give up two first-round picks by signing him to an offer sheet that the Falcons could have a hard time matching.
It might make sense for the Falcons to approach negotiations from how much it will cost to utilize exclusive franchise tags on Ryan if they haven't already. The exclusive franchise tag is preliminarily projected to be $19.266 million in 2014. It will be based on the average of the top-five quarterback salaries (i.e. salary cap numbers) in 2014 once the restricted free-agent signing period has ended May 2. The figure could be lower if quarterbacks (Romo, Eli Manning, Ben Roethlisberger, etc.) with the highest 2014 cap numbers restructure their 2014 contracts to create cap room for their clubs before the end of the franchise-player designation period (March 3). Based on the projected number, a second franchise tag for Ryan in 2015 would be $23,119,200, a 20-percent increase over his 2014 franchise number. Under this approach, the Falcons should be comfortable giving Ryan a five- or six-year contract extension averaging in the $20-million-per-year neighborhood with guarantees comparable to the ones contained in the other top quarterback deals recently signed.
Fortunately for Ryan, Falcons owner Arthur Blank has a history of paying quarterbacks toward the top of the market. Michael Vick signed a nine-year, $120.6 million (with a then-record $37 million in guarantees) contract extension near the end of the 2004 regular season. Vick only had one career playoff victory, just like Ryan, at his contract's signing. However, Vick hadn't led the Falcons to the NFC Championship Game as Ryan did last year.
Offsets In First-Round Contracts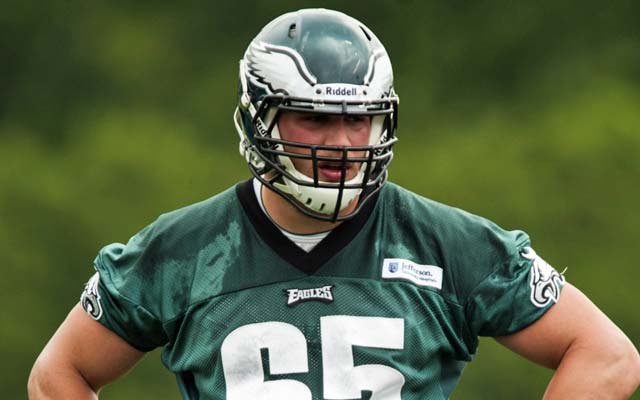 Only three of the top 10 picks in the first round of the NFL Draft -- Luke Joeckel (second pick), Ziggy Ansah (fifth) and Tavon Austin (eighth) -- are under contract even though there are very few negotiable items with rookie deals after the 2011 collective bargaining agreement (CBA) created a rookie-wage scale. The four-year contracts mandated by the CBA for draft picks are fully guaranteed at the top of the first round (teams have an option for a fifth year with first-round picks that must be exercised after the third year of the deal).
More on offsets
The most recent example of no offsets is Matthew Stafford. His new three-year extension has $14 million in base salary guarantees. He has a fully guaranteed $4 million base salary this year without offsets. His fully guaranteed $2 million base salary next year doesn't have offsets. $8 million of his $9.5 million 2015 base salary is guaranteed for injury only. It becomes fully guaranteed on the third day of the 2014 league year. The 2015 guarantee doesn't have offset language either.
If the Lions released Stafford when the 2015 league year started and he signed a deal with another team paying him $7 million in 2015, he could get the $7 million in addition to the $8M. His total 2015 salary would be $15 million. With an offset, the $7 million from the new club would be paid to the Lions so they could recoup all but $1 million of the guarantee. Stafford's total 2015 compensation would be $8 million with offset language under this scenario.
By Joel Corry
The sticking point is whether the guarantees will have offsets. An offset clause reduces the guaranteed money that a team owes a player when he is released by the amount of his new deal with another team. Without an offset, the player receives his salary from the team that released him as well as the full salary from his new contract with another club. An offset should only come into play in the latter years of a rookie deal if the player hasn't lived up to expectations.
The first seven picks in the 2012 draft didn't have offsets with their guarantees. The ninth, 14th and 23rd picks also signed deals without offsets. The Miami Dolphins signing Ryan Tannehill, the eighth pick in 2012, to a contract containing offsets in each year was surprising considering quarterbacks are usually given favorable treatment in rookie contracts, particularly in the first round. Joeckel, Ansah and Austin do not have offsets in the fully-guaranteed, four-year contracts that they received from the Jaguars, Lions and St. Louis Rams respectively.
Dion Jordan and Lane Johnson, the third and fourth picks this year, might have the most difficult time of the remaining unsigned top 10 picks in avoiding offsets. The Dolphins have been adamant about offsets with Jordan because they don't want to set an unfavorable precedent in contract negotiations. The guarantees in the contracts signed during Miami's free agency spending spree -- including Mike Wallace's five-year, $60 million deal -- contained offsets. The Dolphins will try to convince Jordan to take a similar tradeoff as Tannehill in order to preserve their precedent. Tannehill received a better payment schedule on his signing bonus (first-round picks usually have some portion of their signing bonus deferred) and minimum base salaries in 2013 through 2015, with the rest of his annual compensation in sixth-day-of-training-camp roster bonuses.
Johnson has stated he only wants the same treatment as last year's fourth pick but doesn't want to hold out. The Philadelphia Eagles are sensitive to offsets because of Nnamdi Asomugha's 2011 deal, which made him the NFL's highest-paid cornerback. Four million of Asomugha's 2013 base salary was fully guaranteed without an offset. The Eagles released him in March after he refused to a take a substantial pay cut. Asomugha will receive $4 million from the Eagles and $1.35 million from the one-year contract that he subsequently signed with San Francisco 49ers this year because of the lack of an offset.
The rookie wage scale essentially eliminated rookie holdouts. The dispute over offset language could produce a couple of them.
The Franchise Player Negotiating Deadline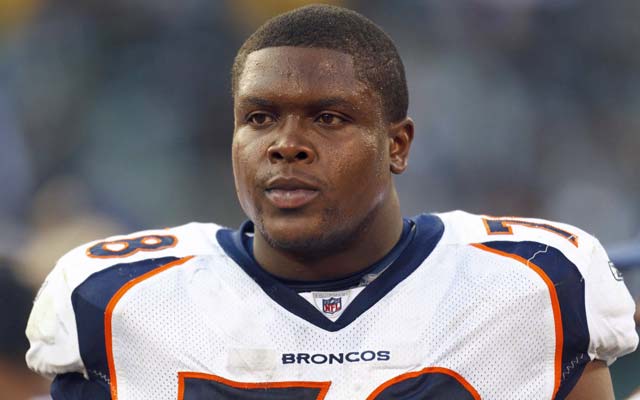 The eight players with franchise tags have until 4 p.m. ET next Monday to sign multi-year contracts. They must wait until the 2013 regular season ends to sign long-term deals once the deadline passes.
Ryan Clady has made the most progress of the franchise players on a long-term deal. According to Mike Klis of the Denver Post, Clady received a new offer from the Denver Broncos greater than the five-year, $50 million deal that he rejected before last season once negotiations resumed this week. Clady has been seeking a contract similar to the seven-year contract extension averaging $11.5 million per year (with $37 million in guarantees and an additional $3.5 million in Pro Bowl escalators) that now six-time Pro Bowl left tackle Joe Thomas signed with the Cleveland Browns in 2011.
Clady and Jairus Byrd (Buffalo Bills) have more options than the other six franchise players (Branden Albert, Michael Johnson, Pat McAfee, Henry Melton, Anthony Spencer and Randy Starks) because they haven't signed their respective $9.828 million and $6.916 million franchise tenders. The six signed players are subject to fines up to $30,000 for each day of training camp missed while Clady and Byrd can't be fined if they are still unsigned when camps open.
Clady and Byrd can only play for their own teams on one-year deals after the deadline but can still negotiate their salaries and other conditions regarding their franchise player status. They could insist on a clause that would prohibit their clubs from using a franchise or transition tag on them in 2014.
Giving prohibition clauses to Clady and Byrd wouldn't establish a new precedent for the Broncos or the Bills. Jason Elam received a prohibition clause from Denver in 2002 when he signed his franchise tender. Nate Clements also got one from Buffalo in 2006 as their franchise player.
Broncos contract negotiator Mike Sullivan should be able to appreciate why a franchise player would want a prohibition clause since he is a former agent. Chicago Bears negotiator Cliff Stein, who is also a former agent, gave Lance Briggs a conditional prohibition clause when he was franchised in 2007. Briggs' clause was triggered by him having at least 75 percent playtime on defense. Without the clauses, Clady and Byrd could be franchised in 2014 for $11,793,600 and $8,299,200 respectively.
Older Veteran Players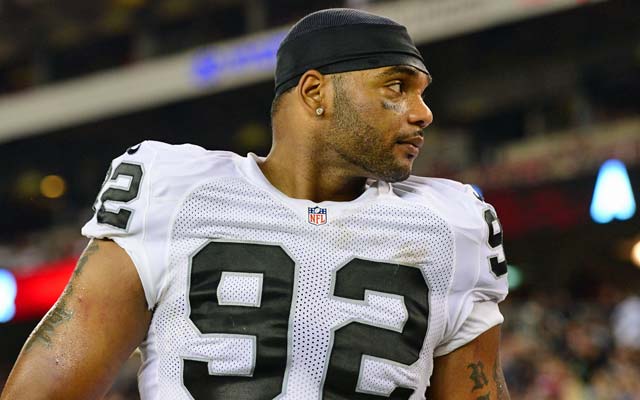 There are usually several veteran player signings right before training camps open and during the preseason. Most of those deals are one-year minimum salary benefit contracts. A player receives the league minimum base salary and a maximum of $65,000 as a signing bonus with these deals. The player's base salary counts on the cap at the $555,000 minimum salary for players with two years of service instead of at his actual base salary.
Jeff Faine got the most lucrative veteran free-agent contract during this timeframe last year. The Cincinnati Bengals gave Faine a one-year, $2 million deal (with an additional $250,000 in playtime incentives) late in preseason after starting center Kyle Cook suffered a severely sprained ankle.
Several notable veterans -- including John Abraham, Brandon Lloyd, Richard Seymour, Michael Turner and Eric Winston -- are still unsigned. Seymour has drawn interest from the Falcons but is ready to retire if his asking price isn't met. He reportedly wants $6 million to play this year. Abraham's $5 million per year price tag and demand of extensive playtime have turned off several teams including the Broncos, New England Patriots and Tennessee Titans. Justin Smith, who is 33 years old and has been named All-Pro the last two years, didn't help their cause when he signed a two-year, $9.1 million contract extension with the 49ers last month. Unless they drastically adjust their salary expectations, it might take a severe injury to a key defensive lineman in the preseason before a team is willing to seriously consider their salary demands.
---
Joel Corry is a former sports agent who helped found Premier Sports & Entertainment, a sports management firm that represents professional athletes and coaches. Prior to his tenure at Premier, Joel worked for Management Plus Enterprises, which represented Shaquille O'Neal, Hakeem Olajuwon and Ronnie Lott.
You can follow him on Twitter: @corryjoel
You can email him at jccorry@gmail.com 
All signs point to Lynch, the former first-round pick, not beating out Siemian in Denver

The NFLPA executive director comes out out firing in a 'Real Sports' segment

Why didn't McCown, the presumed starter, play Saturday? The Jets don't want you to know
The Raiders duo had a great explanation for their decision to stand next to each other

Dave Richard helps us determine Fantasy football's biggest August draft decision

The former Buccaneers kicker did not have things start well for him in Chicago