Two weeks ago, Bill Belichick said that football analytics websites were "not real accurate," and on Wednesday he revisited the topic a day after the Browns hired Paul DePodesta, the former Dodgers general manager who relied heavily on analytics.
"I don't know. That's really not a big thing with me," Belichick said of analytics as it pertains to his pregame preparations (via WEEI.com). "I'm sure you can go to the Northeastern analytics conference or whatever it is here in summer or the spring and get your fill of it. I'm sure there's a lot there."
Belichick is referring to the annual MIT Sloan Sports Analytics conference, which honored him with a lifetime achievement award last year. But the Patriots coach has no plans to implement a more stats-based approach to game-planning anytime soon.
"Nope. nope. We do some of it," Belichick said. "I'm sure we do a lot less than a lot of other people do. It's not really my thing.
"Look, I've done things all the way the back to the Giants and before that, doing them by hand. Look, if you're out there coaching every day and to me, if you can't see an 80 percent tendency, then what are you looking at? Now, is it 51-49, 49-51? I don't know. What are you going to do with that? You want to bet on 51, you want to bet on 49 or bet on 55 or 45? At that point, what's the difference?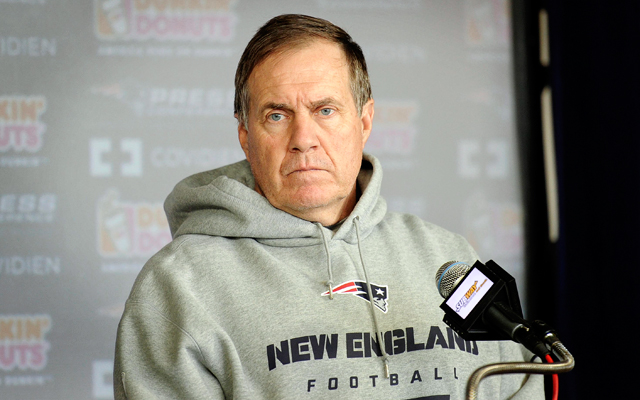 "I don't see a big difference and I certainly wouldn't want to bet on 55 and take my chances on 45. You've got to play it straight. But honestly, I think if an experienced coach can't see 80-20 or 90-10, I don't think that's very good."
For now, Belichick will lean on what got him to this point: film -- though he admits that it's a part of an overall evaluation strategy.
"It's one tool," he said. "You break it down and you take information from that. Ultimately, that's where it comes from. There are other components of it."