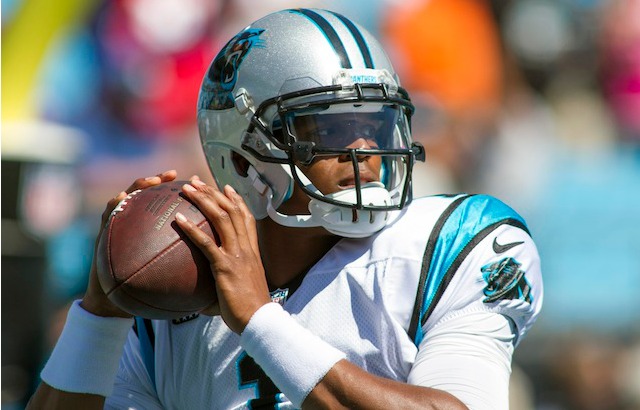 If Cam Newton has a subscription to Forbes, he's probably going to think about canceling it after this week. Newton was fined $10,000 by the NFL on Friday for wearing unapproved Under Armour visor clips on his helmet. 
The Carolina Panthers quarterback has worn the clips since his rookie year in 2011 -- a total of 35 games -- but he wasn't fined until this week when Forbes pointed out the visor clips in an article that was published on Sept. 24. 
The Under Armour logo was blacked out on the clips, but it was still a violation of the league's uniform policy. Nike is the league's official uniform apparel partner and is paying the NFL $1.1 billion through 2016 so that players don't wear Under Armour visor clips, or any other company's visor clips or any other company's anything. 
Here's the official policy:
No invisible identification of a manufacturer's name or logo on the exterior of a helmet or on any attachment to a helmet is permitted unless provided for under a commercial arrangement between the League and manufacturer.
Under Armour probably isn't thrilled that Newton won't be able to the visor clips anymore, but they're probably excited about all the publicity the company's received this week thanks to Newton.