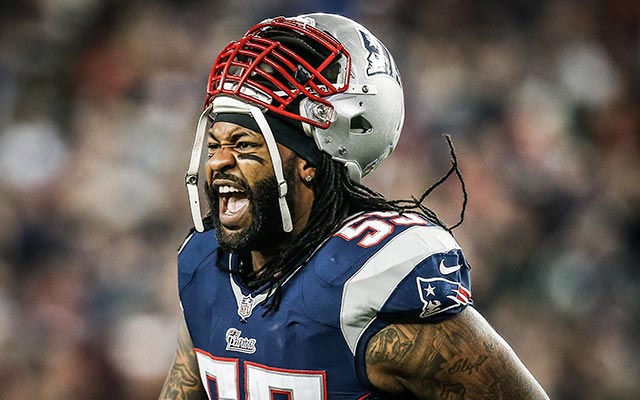 It turns out that Brandon Spikes didn't actually run into a deer. 
The former Patriots linebacker was in a Massachusetts court room on Wednesday where he pleaded guilty to several charges stemming from a June 7 hit-and-run where he injured three people and abandoned his car.
Spikes pleaded guilty to five charges, including: negligent operation of a motor vehicle, leaving the scene of personal injury, operating an uninsured vehicle, speeding and a marked-lanes violation.
The 27-year-old was sentenced to one-year of probation and will also lose his license for a year. Spikes was also fined $2,400, according to the Associated Press. 
Spikes' attorney, Christopher Belezos, called the incident "an error in judgment." 
"He is sorry that all of this had to happen," Belezos told the Boston Globe. "It was an error in judgment."
The ordeal started in the early morning hours of June 7 when police found Spikes' 2011 Mercedes Maybach abandoned on the median of a Foxborough highway.
An operator for OnStar, the on-board navigation system, told authorities that the driver said he had hit a deer. 
Police became skeptical of that story when an accident report was filed involving a 2009 Nissan Murano.
The Nissan had been rear-ended in a hit-and-run incident that just happened to occur on the same stretch of highway where Spikes' car was found. Three people inside the Nissan were treated for minor injuries after the incident. 
Authorities eventually connected the dots and Spikes was later charged. 
The Patriots didn't waste any time trying to find out exactly what happened, the team cut Spikes on June 8, just one day after the incident.