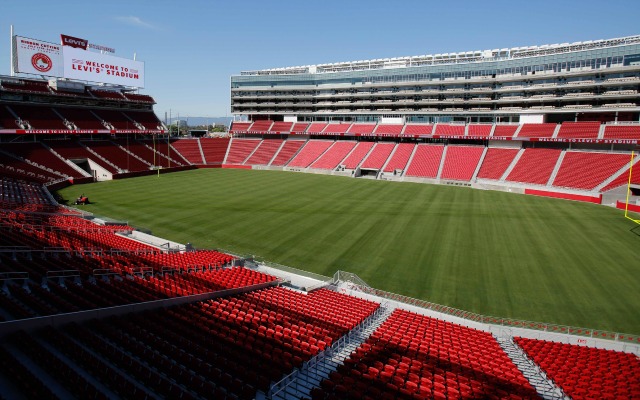 The field of four won't be narrowed down to two until next May, but as it currently stands, we now know which four cities have a shot at hosting the 2019 and 2020 Super Bowls. Those four cities are: Atlanta, Miami, New Orleans, and Tampa Bay.
Breaking: Miami, Tampa, New Orleans and Atlanta finalists for 2019 and 2020 Super Bowls. Story to come.

— Adam Beasley (@AdamHBeasley) May 20, 2015
ESPN reported Tuesday night that the NFL confirmed that those four cities are in fact the finalists.
According to NFL.com, NFL owners will vote on the four cities next May. For each of the four finalists, its task for the next year is to create the most appealing bid that will ultimately convince the owners to side with its city. 
"We're ecstatic to be back into the bidding game," Rodney Barreto, the chair of South Florida's Super Bowl host committee, told The Miami Herald.
None of the cities are strangers to hosting the Super Bowl. Between the four of them, they have combined to host the game 26 different times. Miami and New Orleans have each hosted 10 Super Bowls, which is a tie for the most ever.
"New Orleans is a Super Bowl favorite city and has been for many years," said Saints owner Tom Benson in a statement via ESPN. "We are excited to be once again invited and I am confident that our city leaders and the hospitality community will come together and put forth our best bid."
Tampa Bay has been the location of the NFL's biggest game four times, and Atlanta has had the honor twice.
"Atlanta is one of the most vibrant and progressive cities in America," Falcons owner Arthur Blank told ESPN. "We are thrilled to once again be part of the process to potentially show off our great city and host the world's greatest sporting event."
Super Bowl 50, which will be played after the conclusion of the 2015 regular season, will take place at Levi's Stadium, the home of the
49ers
. And following this season's Super Bowl, Houston and Minnesota will take their turns playing host.