Goodell talks to Steelers owner about fan no-show problem at home games
Roger Goodell seems slightly concerned with attendance in Pittsburgh where fans are buying tickets, but not showing up to games.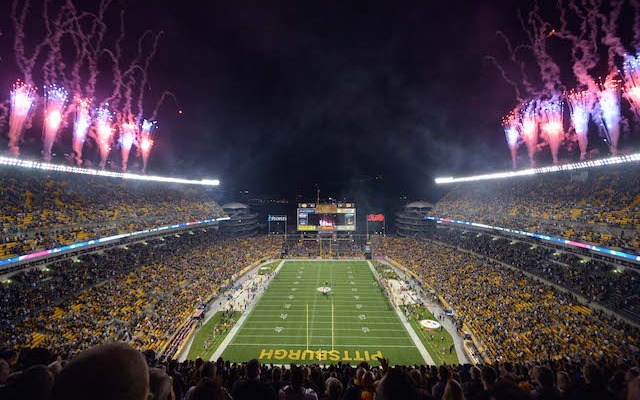 The Pittsburgh Steelers aren't having any trouble selling tickets, but they are having some trouble getting people to use the tickets they buy. According to the Pittsburgh Tribune-Review, Steelers fans have been no-showing at prime time games recently, which gives the appearance of an empty stadium. 
The lack of fans has been so noticeable that NFL Commissioner Roger Goodell actually asked Steelers owner Dan Rooney about the subject in a 'casual conversation' last week. 
The Steelers counted 7,346 no-shows for their most recent prime time game, a Monday nighter in Week 7 against the Texans. 
@Dejan_Kovacevic a lot of empty seats still. pic.twitter.com/buHxdNERGd

— Jarrett Nicely (@Jarreget) October 21, 2014
"[Goodell] said, 'It looked like there were an awful lot of empty seats.' And I said those people are standing in the runways (the rotundas)," Rooney said. "They like to stay in that spot, and that's where they are most of the time. And he said, 'That's kind of odd, isn't it?' And I said, 'No, that's Pittsburgh.'"
Goodell's likely concerned because getting fans to attend games in-person has become a major issue for the NFL, which is where the no-shows come in.  
You don't hear about no-shows too often because the Steelers are one of only two teams in the NFL, along with the Giants, who base their attendance count on the number of people who actually attend the game. All other teams base the count off the number of tickets sold, according to the Tribune-Review. 
"Somebody said to me that we get cheated because (we do turnstile count, not tickets sold)," Rooney said. "We've always done it that way. That's the way it's always been. It's matter of integrity."
If the Steelers reported attendance based on number of tickets sold, they'd announce a sellout for every game. The team has sold out all 117 games played at Heinz Field since it opened in 2001. But that's not how the Rooney's do things and as such, we know that the Steelers are averaging 3,922 no-shows per game this season.
If that number sticks, it will be the second highest average in the past seven seasons. The team averaged 8,189 no-shows per game in 2013, including a Sunday night game against the Bengals in December where over 19,000 people no-showed. That many no-shows can also cut into how much a team can make on concessions, merchandise and other things at a game. 
The Steelers' prime time attendance problems could be in the spotlight this week because they play on Sunday night against the Ravens. On the other hand, Baltimore has been the one team that has been able to cure the Steelers' prime time attendance woes. In three night games vs. the Ravens, the Steelers have filled Heinz Field to 99.2 percent of capacity. 
Overall this season, the Steelers have filled Heinz Field to 94.8 of capacity, which ranks tied for 21st in the NFL.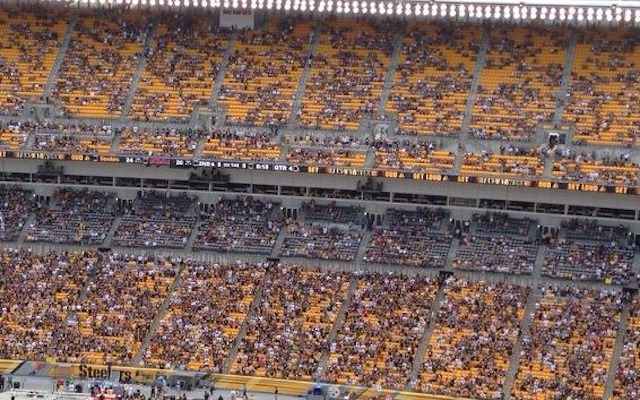 Pick Six Newsletter
Get the day's big stories + fun stuff you love like mock drafts, picks and power rankings.
Please check the opt-in box to acknowledge that you would like to subscribe.
Thanks for signing up!
Keep an eye on your inbox for the latest sports news.
Sorry!
There was an error processing your subscription.
The Titans signed Lewis to be a capable shifty compliment to the bigger Henry

Professional thrower of balls Russell Wilson threw a wild first pitch at Safeco Field

Peterman is in a battle with AJ McCarron and Josh Allen for the Bills' starting job
Manziel's regular-season CFL debut will have to wait a least another week

Luck is still rehabbing from 2017 shoulder surgery

Beckham wants a new contract but it doesn't look like he'll be holding out to get it