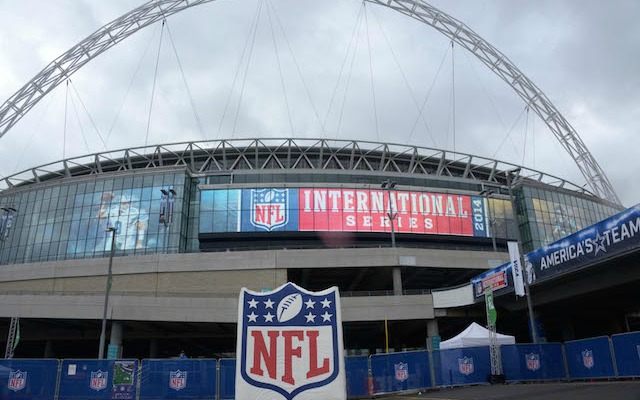 There's a possibility that the NFL's International Series could become slightly more permanent in 2022.
The league's Executive Vice President of International, Mark Waller, told the BBC this week that a putting a team in London sometime in the next six years remains a possibility.
"I felt in 2007 it was always a 15-year journey. I think we're on track to deliver that," Waller said. "I fundamentally believe we will deliver that."
The headline of the BBC story said that the NFL plans a "permanent UK-based franchise in six years," which isn't exactly what Waller said. Waller said they're "on track" to meet the 2022 goal.
Just in case there was any confusion, an NFL spokesman clarified things in a statement to Jacksonville.com. Although the spokesman disputed that any team would be moving to London, he didn't dispute any direct quote made by Waller.
"The BBC story was incorrect," the league spokesman said. "What Mark Waller said was that when the International Series began in 2007, he felt that in 15 years, if things proceeded successfully, ownership may be in a position to make a decision about having a permanent franchise in the UK."
The NFL's International Series started in 2007 with a single game in London, and since then, the league has played a total of 14 games in England. The NFL is contracted to play games in London through the 2020 season, which includes three games in 2016.
Waller has seen the English fan base grow each year, and that's why he's optimistic of London finally getting a team.
"The fan base is big enough and passionate enough that it can support a franchise," said Waller.
Waller's statement that the league could have a team in London by 2022 isn't exactly crazy. Roger Goodell basically said the same thing in July 2014.
At the time, Goodell said he could see a team moving to Europe by 2019.
"We actually couldn't be more surprised by the tremendous demand for NFL football in London and the U.K. in general and frankly even Europe," Goodell said. "It's not something I think is 15 or 20 years away, it could be five or 10 years away."
Now that the Rams are in Los Angeles, don't be surprised if London becomes the next city that teams use for leverage when looking for a new stadium deal.