Back in January, the only thing we knew about J.J. Watt's log cabin was that it was made of logs and it was a cabin.
We also learned that the cabin was "minimalistic" because that's what Watt said when he bought the place. Apparently though, Watt has a slightly different definition of minimalistic than the rest of us.
Busted Coverage published a few photos of Watt's cabin on Monday and his cabin looks exactly like you would expect a cabin to look like if it was owned by someone with a $100 million NFL contract. 
First, let's take a look in the log cabin office below, where there's a Brett Favre jersey hanging. Note: The Favre jersey isn't that weird because the cabin's in Wisconsin and Watt presumably bought the cabin from someone who was a big Packers fan.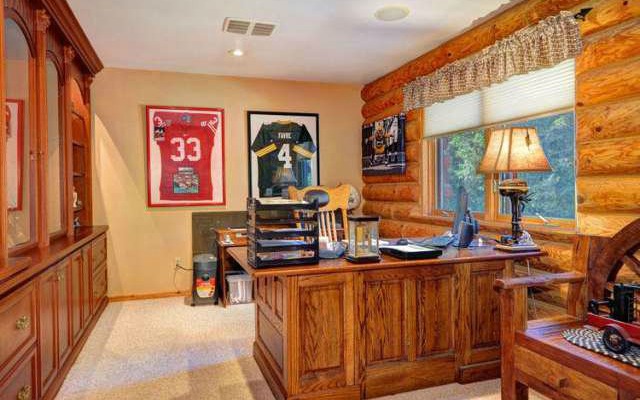 Next, let's look at the "Bear Lamp" room. Some might call this a family room, but as anyone who owns a bear lamp knows, if you have a bear lamp in a room, that room is the bear lamp room.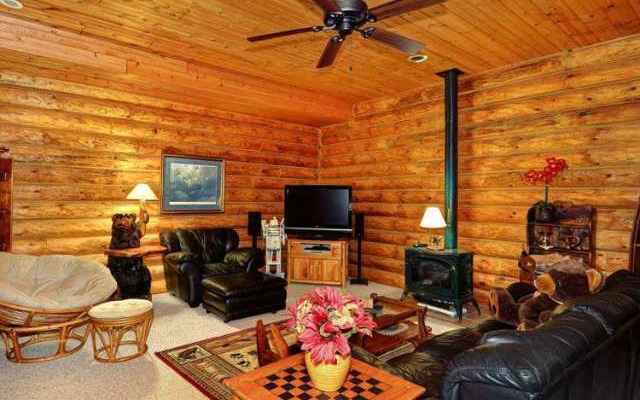 In keeping with the Bear theme, let's look at the room below that has a nice decorative bear rug on the couch. I'm guessing Watt keeps these decorations around. Also, I don't think Watt likes living Bears. Do the Texans play the Chicago Bears in 2015? No? OK, that's probably for the best.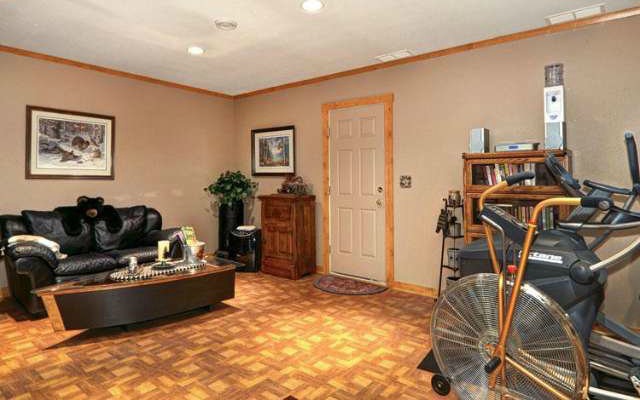 You can also see Watt's kitchen and living room below.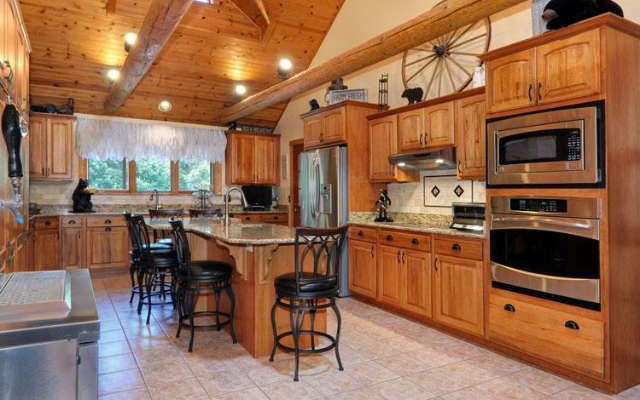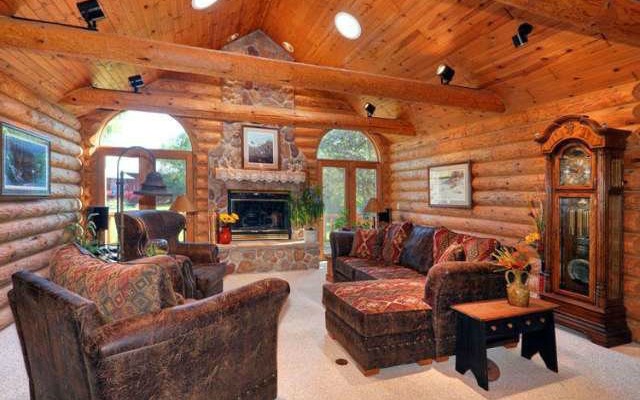 Watt bought the cabin and the 35-acres that came with it for $800,000. The cabin itself is 4,500 square feet and Busted Coverage would like to point out that the cabin isn't exactly in the "middle of nowhere." It's only 2.5 miles to the closest Starbucks.
You can see more pictures of the cabin here. 
You can also see a picture of his wooden American flag below. 
This arrived today. So many people helped make it happen. Again. Thank you to all my teammates. #Motivation pic.twitter.com/hWJKjRCEkj

— JJ Watt (@JJWatt) February 27, 2015
Oh, did I mention the cabin has a garage/barn. There's a garage/barn.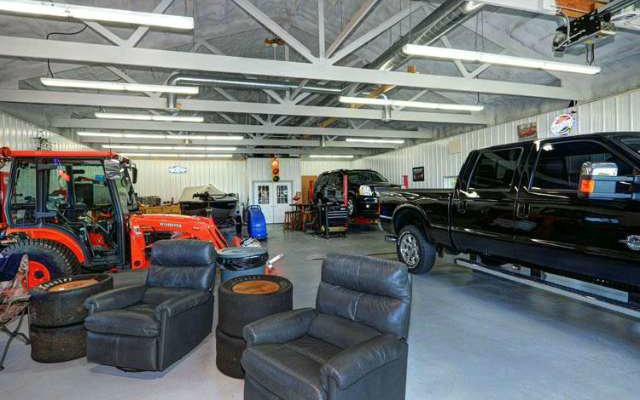 Finally, keep in mind that although these pictures are from the inside of Watt's cabin, the furnishings you see are from the prior owner. For all we know, the only thing inside the cabin now is a Bowflex, a bench press and a 2012 Houston Texans highlight DVD.