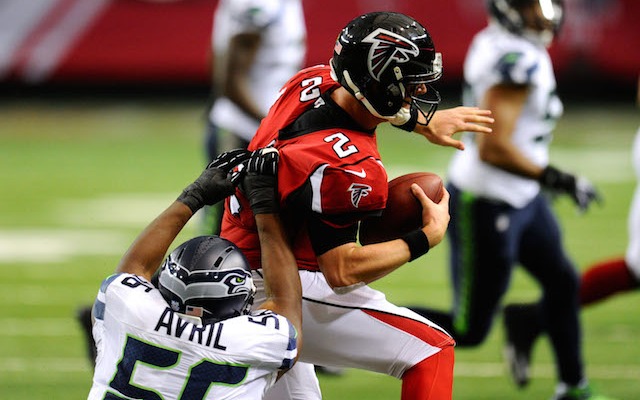 More NFL: Photos |   Videos & GIFs |  Stories | Training Camps | Johnny Manziel watch 
If your favorite NFL player picks a fight with another NFL player during a game this year, you won't have guess how much he's going to get fined because there's a chart for that. 
Ben Volin of the Boston Globe tweeted out the NFL's fine chart on Friday and lets just say, illegal chin straps are not going to be tolerated -- wearing the wrong chin strap will cost you $8,268. Also, don't even think about throwing a football into the stands to give a fan a nice souvenir because that will cost you $5,512. 
That fighting we discussed earlier? A player could be hit with a $27,562 fine for starting one of those. 
Excessive profanity also won't be tolerated: Players will be fined $11,025 if they decide they want to use more cuss words than a character in a Quentin Tarantino movie. 
Then there's gang signs. Note to players: DO NOT flash gang signs. Not only can a gang sign lead to a fine, but it could also lead to a suspension. 
You can see the complete list of fines below.